If you're looking for massage therapy in San Antonio, Clinton Merrifield is the massage therapist to see. We're delighted that he decided to pursue certification as a Master Myoskeletal Therapist (MMT). Achieving this certification, one of the highest standards for a massage professional, is no small feat. It takes a burning desire to get results for your clients and a great deal of commitment. You can read a little bit about his journey below. He is highly skilled at treating a range of myoskeletal disorders, from back to carpal tunnel syndrome. To contact Clinton to make an appointment for massage therapy in San Antonio, check the links at the bottom of this page. Clinton is currently living in Germany but will be back to San Antonio.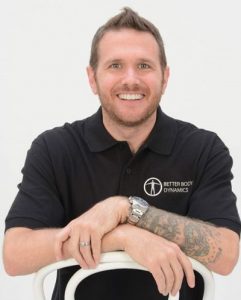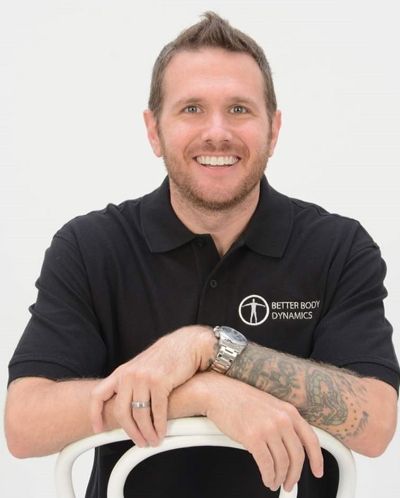 With an extensive background in massage and personal training, I've always had a passion for therapeutic bodywork specializing in assessment, pain reduction, and efficiency of movement. Thanks to Erik Dalton's Myoskeletal Alignment Techniques, I have complete confidence in my ability to help clients of all ages with posture, gait, and movement issues.
After completing the Master Myoskeletal Therapist certification, I now feel I can provide better health, well-being and brain-based education to clients through this pain-relief and movement training modality. For massage therapists wishing to advance their knowledge and application skills and to stand out as confident and professional specialists, I strongly recommend the Myoskeletal Therapy training program and the Master Myoskeletal Therapist (MMT) certification.
Clinton Merrifield is the owner of Better Body Dynamics LLC, a therapeutic massage and bodywork company and continuing education (CE) provider (NCBTMB, Texas, and nationwide). He is a highly skilled licensed massage therapist and massage educator with a diversity of trainings and certifications who brings a wealth of knowledge and experience into his practice.
In addition to his MMT skills, Clinton is a Myoskeletal Alignment Techniques (MAT) Instructor, a Certified Functional Movement Assessment (SFMA) and Functional Movement Screen (FMS) systems practitioner (Gray Cook, Functional Movement Systems), a certified personal trainer and certified strength coach.
In every therapeutic massage, bodywork, and fitness training session, Clinton's priority is to educate clients about moving and training towards pain free movement. In fact, he will often say his three favorite words are "educate, educate, educate!" He is friendly, outgoing and likes to take a service-minded approach whether it's in his practice with clients or with his students.
Clinton Merrifield
San Antonio, Texas
210-343-5804