SOLVING TODAY'S PAIN AND INJURY PUZZLE ecourse
SOLVING TODAY'S PAIN AND INJURY PUZZLE
Watch this short video for a quick overview from the original launch announcement…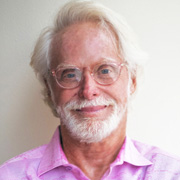 Erik Dalton, one of the foremost innovators in the massage field, has studied with some of the professions leading thinkers, like Ida Rolf and famed osteopath Phillip Greenman. He is the developer of Myoskeletal Alignment Techniques that addresses and heals pain patterns at their very core. 
SOLVING TODAY'S PAIN AND INJURY PUZZLE COURSE (6 CE)
Follow along with Erik Dalton in this video-based techniques class that takes you through a full day of MAT techniques for conditions with the goal of helping you solve complex pain & injury complaints you see regularly in your practice.
Course Description:
Not long ago, ABMP (Associated Bodywork & Massage Professionals), the largest massage association in the United States sponsored a live full day online streaming workshop featuring Erik Dalton. The goal: To help massage therapists solve complex pain & injury complaints they see regularly in their practice. It was an exciting event as nothing like this had ever been offered in massage and bodywork community. The whole thing was captured on video and every minute is now available for replay.
This workshop consists of four 90-minute sessions:
Session 1: Touch Tools and Neurogenic Headaches
Session 2: Sidebending Translation Series and Upper Body Nerve Entrapment
Session 3: Upper Extremity Nerve Entrapment
Session 4: Lower Body Nerve Entrapment
It's like taking a small group workshop with Erik Dalton. This eCourse is technique-based and you are invited to follow along. Follow Erik through a full day of myoskeletal techniques for conditions such as occipital neuralgia, neck cricks, thoracic outlet syndrome, rotator cuff impingement, tennis and golfer's elbow, and cubital, radial and carpal tunnel syndromes. You can ask Erik questions in his Facebook Group, and take quizzes to obtain certificates for CE reporting (6 CE hours).
Erik's innovative Myoskeletal Alignment Techniques integrate evidence-informed pain science principles with modalities from his extensive background in massage, Rolfing and manipulative osteopathy. This work will change your practice and thrill your clients! This course includes detailed technique notes that you can use as a reference in your treatment room. Do the quiz that you'll find at the end of each session. Pass all quizzes successfully and you'll be awarded a certificate of completion for CE reporting.
eLearning: You receive the entire contents of the program online where you can access through any device: computer, laptop, tablet or phone and can enjoy the course wherever you have Internet access.
Earn 6 CE hours! Upon successful completion, you will earn 6 CE hours, for your bodywork licensure, recognized by the National Certification Board for Therapeutic Massage & Bodywork (NCBTMB), Federation of State Massage Therapy Boards (FSMTB) and most State Licensing Boards. This MAT course is approved by CE Broker under the "General Category" only. Upon completion of the requirements of the course you'll receive your Certificate of Completion and be listed in our highly searched Online Directory of bodyworkers with MAT training.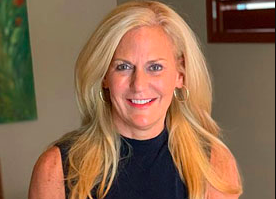 Diane Pineault
Windsor, Ontario & Detroit, Michigan
"As a well-trained and studied therapist, the MAT online trainings reinforced my current skill set while also encouraging me to view the body and my treatment approaches from additional perspectives. The information is current, clearly presented and immediately applicable."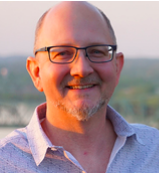 Matthew Smith
Vienna, West Virginia
"The depth of knowledge that MAT training provides is valuable not only for its effective hands-on techniques, but also for its attention to principles of anatomical assessment, movement retraining, and manual application."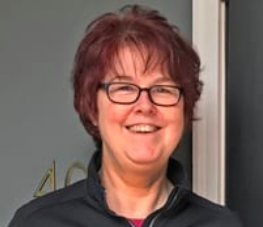 Joani Donovan
Toledo, Ohio
"MAT has changed my world both professionally and personally. It has given me the confidence needed to build trusting referral relationships with the top team of medical doctors in the city of Toledo. I am considered a rehab therapist and I laugh when people say Dr. K referred me to you cuz you can fix my sh**! "
eCourse Includes:
Online streaming videos
Detailed instructions for all techniques 
Online tests and printable certificate of completion
Get access to all course materials online. Lifetime access and no shipping fees! 
PROUD TO BE AN APPROVED PROVIDER FOR CONTINUING EDUCATION:

FREQUENTLY ASKED QUESTIONS