Creator of Myoskeletal Alignment TEchniques
A Leading Educator in Bodywork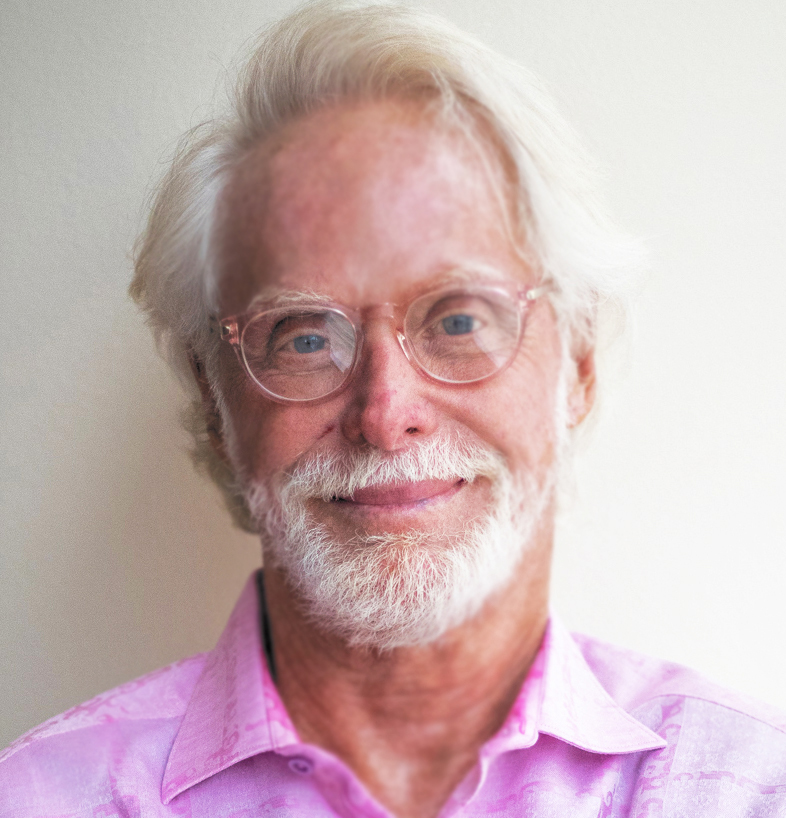 With over thirty years educating massage therapists around the world, Erik Dalton is among the best teachers a professional bodyworker could ever study with. He has worked tirelessly to develop a system of manual therapy that addresses and heals pain patterns at their very core.
Massage professionals dedicated to providing the most effective treatment for pain fill Dalton's workshops to maximum capacity. Students continuously enroll in his online programs for in-depth, at-home learning. The community of professionals engaged in learning and evolving his pain treatment techniques grows every day.
Armed with a comprehensive understanding of the intricate interplay between mind and body, structure and function, massage therapists who've studied Myoskeletal Alignment Techniques with Erik Dalton are changing the face of chronic pain the world over.
Inspired to Heal Pain with Massage
Dalton began his professional life studying the human mind, earning his PhD in Clinical Psychology from the University of Oklahoma. It didn't take long for him to see that mind and body cannot be separated, however, and that physical pain is deeply connected to the nervous system. He pursued training and practice in massage therapy and spent several years studying the human myoskeletal system. He was most intrigued by patterns of pain that recur over and over in people from all walks of life.
As he began to see that neck and back pain occur at almost epidemic rates, Dalton set out to develop a streamlined yet comprehensive way of effectively addressing that pain. His research delved into pioneering yet frequently overlooked theories from physicians in Europe and the United States. He integrated the most holistic approaches available, studying not only anatomy but the complex impact of the nervous system on muscles and fascia. He pursued training in manual therapy with Ida Rolf and techniques from Osteopathy.
In an effort to help even more people suffering from recurring pain, Dalton released his first educational course Myoskeletal Alignment Techniques (MAT) in 1998. The program was immediately successful, and students quickly demanded more. He decided to organize all he'd learned, both in study and in years of practice, into a full training curriculum. Dalton attained a teaching license for the Freedom From Pain Institute with the Oklahoma Board of Private Vocational Schools and has been teaching his techniques ever since.
Dalton is a recognized pioneer in the bodywork community. His prolific writing and highly educational courses earned him induction into the Massage Therapy Hall of Fame in 2007 and the One Concept Lifetime Achievement Award in 2012. All of his workshops and home-study courses are recognized by the NCBTMB.
An Opportunity to Learn from an Expert
Professionals in the field of massage therapy and bodywork—including athletic trainers, physical therapists and pain management specialists—couldn't ask for more. He's written three best-selling bodywork textbooks and created a library of continuing education courses that build, hone and expand practitioners' skills.
The opportunity to learn from this longtime practitioner and teacher is the opportunity to take a career in massage therapy to a whole new level. Dalton's students become invaluable members of the pain management community, while many of his student go on to become teachers themselves. All who dedicate themselves to building a business can experience the rich financial and emotional rewards of truly giving their clients freedom from their pain.
Sign up for our free weekly newsletter for  Myoskeletal Alignment Technique videos and articles, as well as notifications of special offers and sales.