NEW COURSE!
Pain Detectives
Become a pain detective to uncover the source of your client's pain issues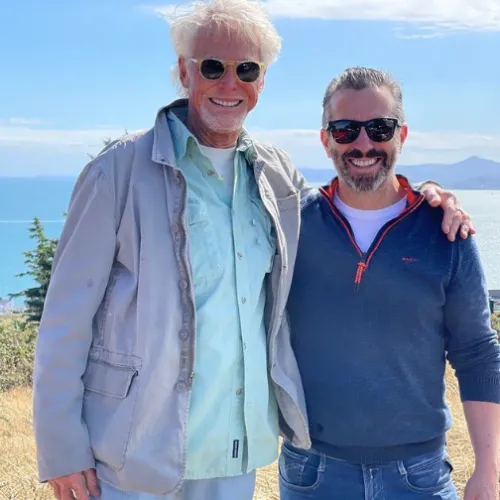 The pain detectives on this case are the founder of Myoskeletal Alignment Techniques, Erik Dalton, and senior educator, Aubrey Gowing.
PAIN DETECTIVES eCOURSE (4 CE)
Like a detective, our job when working with people in pain is to look at the scene, gather evidence, and use our powers of deductive reasoning to find the culprit. Unfortunately, the sleuthing techniques you learned in massage school don't always prepare you for the messy "crime scenes" you encounter in your practice. You'll often find yourself in situations where there are lots of clues as to what may be causing your client's pain, but the perpetrator is sneaky, evasive, and hard to identify.
Fortunately, we have the Sherlock Holmes and Dr. Watson of the massage profession to teach you their powerful investigative methods. In this advanced continuing education course, you'll learn their methodology for gathering evidence and catching pain culprits.
To test their powers of observation and deductive reasoning, our pain detectives were given a challenge: They had to solve the cases of four people in pain in 40 minutes or less. There was no interrogation. They weren't allowed to ask their subjects any questions. They had to use their ingenious methods to determine the source of their client's pain.
Could they unlock the secret to their client's pain? Find out in this compelling pain mystery story.
Course Description
This is not your typical orthopedic assessment course. In this course, you will learn how you can use a unique osteopathic assessment framework to assess your clients and get to the root of their pain complaints. You'll examine three ways of gathering clues: Asymmetry, restriction of motion, and tissue texture abnormalities (ART). 
You'll observe Erik Dalton and senior MAT instructor, Aubrey Gowing, applying this assessment framework to four clients. You'll follow along in real time as they discuss the clues they uncover. They'll point out the significance of these clues to the case. You'll see how their observations inform the next steps in their assessment and how they start connecting the dots through their clinical reasoning. They do not conduct any intake interviews. They let each client's body do the talking. And you'll be surprised what their bodies tell you!
By the time you finish this unique course, you'll have discovered a systematic way of uncovering the source of your own clients' pain using this unique assessment framework. Pain's a crime! By honing your observational skills and improving your clinical reasoning, you'll return to your practice with the essential skills you need to help your clients get better faster.
Are you ready to have some fun while becoming a more effective clinician and developing a more satisfying and successful practice? Then what are you waiting for? Put on your detective hat and jump in! 
Earn 4 CE hours! Upon successful completion, you will earn 4 CE hours for your bodywork licensure, recognized by the National Certification Board for Therapeutic Massage & Bodywork (NCBTMB), Federation of State Massage Therapy Boards (FSMTB), and most State Licensing Boards. This MAT course is approved by CE Broker under the "General Category" only.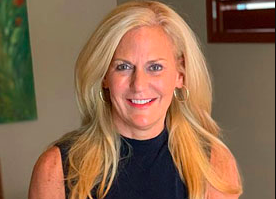 Diane Pineault
Windsor, Ontario & Detroit, Michigan
"As a well-trained and studied therapist, the MAT online trainings reinforced my current skill set while also encouraging me to view the body and my treatment approaches from additional perspectives. The information is current, clearly presented and immediately applicable."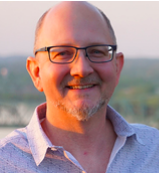 Matthew Smith
Vienna, West Virginia
"The depth of knowledge that MAT training provides is valuable not only for its effective hands-on techniques, but also for its attention to principles of anatomical assessment, movement retraining, and manual application."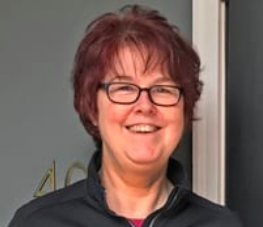 Joani Donovan
Toledo, Ohio
"MAT has changed my world both professionally and personally. It has given me the confidence needed to build trusting referral relationships with the top team of medical doctors in the city of Toledo. I am considered a rehab therapist and I laugh when people say Dr. K referred me to you cuz you can fix my sh**! "
eCourse Includes:
Online streaming videos
Certificate of completion upon successful completion of the course
Get access to all course materials online. Lifetime access and no shipping fees! 
Important note for certified Master Myoskeletal Therapists (MMTs):
This course will cover your two-year requirement for the continuing education needed for the maintenance of your certificate. 
FREQUENTLY ASKED QUESTIONS