Corrective MAT for Pinched Nerves in the Neck, Back and Periphery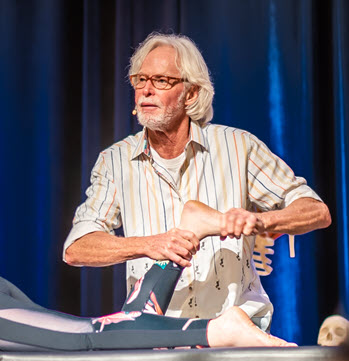 With over thirty years educating massage therapists around the world, Erik Dalton is among the most highly regarded educators in the profession. With a comprehensive understanding of the interplay between mind and body, structure and function, he has developed Myoskeletal Alignment Techniques which is changing the world of pain treatment and management.
TREATING TRAPPED NERVES COURSE (16 CE)
This course is your starting point into the world of Myoskeletal Alignment Techniques and provides a thorough grounding in MAT principles. This original MAT course is fully updated to reflect the latest findings in manual therapy and pain science.
An Advanced Course for MMT Certification: The Treating Trapped Nerves MAT course is part of the Advanced MAT Program and will take you one step closer to Master Myoskeletal Therapist (MMT) certification. It's a perfect addition to your skill set for anyone working in sports medicine, massage therapy, structural integration, physical therapy or personal training. 
Course Description:
A variety of problems arise when nerves become impinged or trapped in key joints throughout the body. Compression of nerves in the body's peripheral nervous system can lead to numbness, motor weakness, muscle spasms, pain, and the development of protective scar tissue.
With a professional level of understanding of neuromuscular anatomy, you can easily begin to correct these problems for their clients. Neuromobilization techniques addressing nerve impingement were originally developed from research of physiotherapists Geoffrey Maitland, Michael Shacklock and David Butler. This course covers that research in-depth, with a full-color manual, videos, worksheets and supplemental reading.
These resources are bursting with colorful illustrations, demos and diagrams explaining the anatomy and function of joints, nerves and muscles. All 3 DVDs feature Erik Dalton demonstrating a Myoskeletal Alignment Therapy for neuromobilization, correcting nerve impingements and reducing inflammation. If you would like to master advanced skills to help clients recover from a variety of nerve entrapments, you're going to love this work!
In this course you'll learn how to:
Isolate the source of nerve pain and limited mobility
Release reflexive muscle spasms that affect neuromuscular function and cause inflammation
Restore pain-free, full-range movement to the spine, arms and legs
Address complex issues around the thoracic outlet, cubital tunnel, low back, sciatic nerve and more
Address a variety of pain and mobility problems caused by nerve impingements in the body's joints.
Perform accurate assessments of joint positioning and mobility
Encourage joint mobilization with maneuvers such as traction and gliding
Combine soft tissue massage with active stretching and muscle energy techniques
Educate clients on corrective home exercises to assist your work
Utilize over 65 nerve mobilization assessments and corrective techniques
Included in the home study course are three DVDs packed with technique demonstrations and educational graphics and a full color reference manual for your treatment room. Rich in detail and explanation, these resources teach how to work with the anatomical structures of muscles, connective tissue and joints. 
BONUS! Purchase the Home Study and we'll give you access to the eCourse for free! (valued at $249). You receive the entire contents of the program online where you can access through any device: computer, laptop, tablet or phone. You're no longer tied to your DVD player and can enjoy the course wherever you have Internet access.

Earn 16 CE hours! Upon successful completion, you will earn 16 CE hours, for your bodywork licensure, recognized by National Certification Board for Therapeutic Massage & Bodywork (NCBTMB), Federation of State Massage Therapy Boards (FSMTB) and most State Licensing Boards. This MAT course is approved by CE Broker under the "General Category" only.  You will have also taken a step toward completing the Master Myoskeletal Therapist (MMT) Certification. Upon completion of the requirements of the course you'll receive your Certificate of Completion and be listed in our highly searched Online Directory of bodyworkers with MAT training.
If you'd like to take your practice to a whole new level and help clients with issues arising from impingement and and other problems arising from peripheral nerves, then this course is for you.
Just completed the Treating Trapped Nerve course which was excellent. I am now using these in my practice and getting some remarkable results. well worth the effort.
I love the online Erik Dalton CEs I've taken so far. He's my favorite teacher! I use his nerve flossing techniques frequently for ulnar and radial nerve entrapment. Clients love it!
I am recommending the Treating Trapped Nerves course. It will take you to the deeper level of understanding the body and how it functions at the neural level. It gives me the confidence to address the complex and intriguing nervous system.
I have now completed four of Erik Daltons home study courses , which are ideal for me. They have helped me immensely in my study as a massage therapist. I have just completed the treating trapped nerves home study course and it has helped me with a lot of my patients. I am at this moment looking into picking my fifth course. Thank you so much Erik for all these amazing courses helping us to become better therapists.
I've been a chiropractor for 18 years and LOVE what I do. I already have a waiting list practice and don't technically "need" to change a thing, but I'm addicted to learning and improving. These techniques have taken my skills to a whole new level and the results are phenomenal. There are no words deep enough for the appreciation I have for Erik Dalton, the incredible techniques and the instructors passing it on.
Treating Trapped Nerves Home Study Course
Home Study Course Includes:
3 x DVDs packed with technique demonstrations and educational graphics 
A full-color reference manual for your treatment room
Printed test 
BONUS: Order the home study version and get access to the eCourse for free!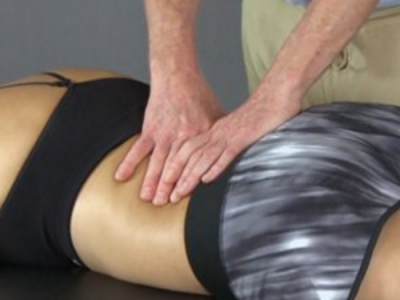 Treating Trapped Nerves eCourse
eCourse Includes:
Online streaming videos
Detailed instructions for all techniques
A downloadable full color reference eBook 
Online tests and printable certificate of completion
Get access to all course materials online. Lifetime access and no shipping fees! 
PROUD TO BE AN APPROVED PROVIDER FOR CONTINUING EDUCATION:

FREQUENTLY ASKED QUESTIONS