Foundational Bundle 80 CE
Core Techniques for Head-to-Toe Treatment
Learn Myoskeletal Alignment Techniques from the convenience of your home with cutting edge eCourses and home study programs. This comprehensive package includes three foundational courses that will ground you in the principles of Myoskeletal Alignment Techniques + a Professional Ethics course. With our eCourse bundle, you get lifetime access and because it's available online, there are no shipping charges.
BONUS: When you purchase the home study bundle you'll receive all related eCourses for free!
Here's what's included in the Foundational Bundle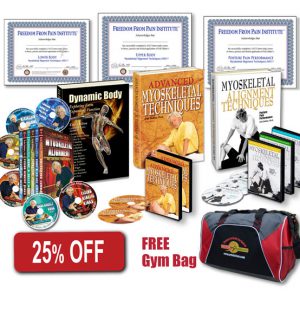 80 CE Only $1,157! $867.75!
80CE Foundational MAT Home Study Bundle
Home Study Bundle Includes (4 Courses):
All DVDs, Textbooks, and Manuals
Mail-in tests and specially printed certificates of completion
BONUS: Order the home study version and get instant access to the eLearning Course versions for free!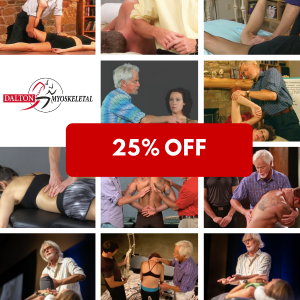 80CE Foundational MAT eLearning Bundle
eLearning Bundle Includes (4 Courses):
Online streaming videos
Detailed instructions for all techniques
Downloadable full color textbooks and reference eBooks 
Online tests and printable certificates of completion
Get access to all course materials online instantly. Lifetime access and no shipping fees!   
FREQUENTLY ASKED QUESTIONS