Learn 60 STRESS BUSTING TECHNIQUES PRESENTED IN A SPA FORMAT!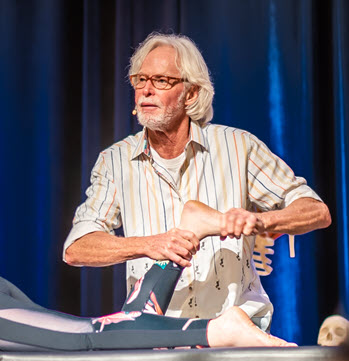 With over thirty years educating massage therapists around the world, Erik Dalton is among the most highly regarded educators in the profession. With a comprehensive understanding of the interplay between mind and body, structure and function, he has developed Myoskeletal Alignment Techniques which is changing the world of pain treatment and management.
Myoskeletal Alignment techniques have been used to help thousands of clients find relief  from chronic pain conditions and live happy pain-free lives. But what do you do after you've helped them resolve their pain problem. What do you do when someone who doesn't have a pain condition comes in to see you? What do you do when you work in a spa setting where clients come to manage their stress and simply enjoy the benefits of structured touch? What do you do if your client tells you that they just want to relax? 
The answer is (drumroll please)…
MYOSKELETAL SPA MASSAGE 
Erik Dalton is an actively practicing therapist to this day and he sees clients for every reason imaginable, including stress management and relaxation. He recognizes the important need for relaxation massage and healthy structured touch. So he's been developing a "stress-busting" routine in his private practice for several decades. And now for the first time ever, he's sharing it with the massage and bodywork professions. 
The 60 techniques that you'll learn in this program are designed specifically to be done in a spa setting or in practices that focus more on wellness than rehabilitation. Erik walks you through the routine he uses almost daily in his practice step-by-step, demonstrating the nuances of each technique as he goes through the sequence. You simply need to get a willing subject on your table and follow along. 
You'll learn highly effective techniques for prone, sidelying and supine positions. They feel great for the client and they are all incredibly easy on your body, so you can massage all day long without getting sore or hurting your own body making your clients happy. The techniques are particularly useful for small practitioners who have to work on larger clients. 
For some of the techniques in this routine, you can ask your clients to assist you by performing specific movement enhancers such as pelvic tilting and deep breathing to boost their effectiveness. But if your client just wants to just kick back and let you do all the work, that's absolutely fine. These client assisting components are completely optional and you do not have to perform them.
The Myoskeletal Spa Massage relaxation routine is divided into three sections for easy reference. This allows you to select specific techniques to incorporate into your existing massage or to perform the entire massage as it is taught. Grab your copy today.
In this "Myoskeletal Spa Massage" program, therapists will learn how to:
Stimulate the body's stress-relieving hormones
Relieve pressure on peripheral nerves
Address protective muscle guarding due to injury
Relieve digestive disorders
Enhance breathing
Reduce anxiety
Increase joint range of motion
Enhance exercise performance
In this head to toe routine you'll learn 60 soft tissue techniques for relieving stress and improving whole-body mobility. The DVD has three sections: 1. Prone 2. Sidelying and 3. Supine.
BONUS! Purchase the DVD and we'll give you access to the eLearning version for free! (valued at $69). You receive the entire contents of the program online where you can access through any device: computer, laptop, tablet or phone. You're no longer tied to your DVD player and can enjoy learning wherever you have Internet access.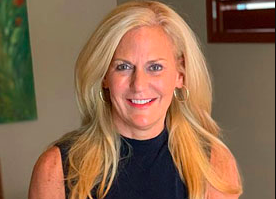 Diane Pineault
Windsor, Ontario & Detroit, Michigan
"As a well-trained and studied therapist, the MAT online trainings reinforced my current skill set while also encouraging me to view the body and my treatment approaches from additional perspectives. The information is current, clearly presented and immediately applicable."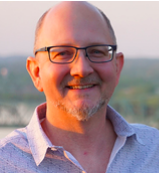 Matthew Smith
Vienna, West Virginia
"The depth of knowledge that MAT training provides is valuable not only for its effective hands-on techniques, but also for its attention to principles of anatomical assessment, movement retraining, and manual application."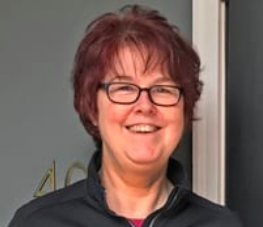 Joani Donovan
Toledo, Ohio
"MAT has changed my world both professionally and personally. It has given me the confidence needed to build trusting referral relationships with the top team of medical doctors in the city of Toledo. I am considered a rehab therapist and I laugh when people say Dr. K referred me to you cuz you can fix my sh**! "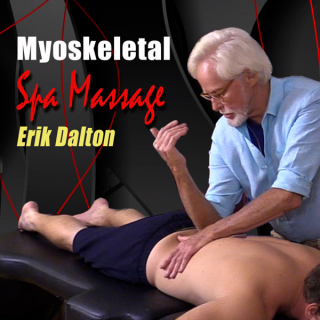 MYOSKELETAL SPA MASSAGE - DVD
DVD Includes:
One DVD: 60 soft tissue techniques for relieving stress and improving whole-body mobility: Prone, Sidelying & Supine
BONUS: When you purchase the DVD you get instant lifetime access to the online videos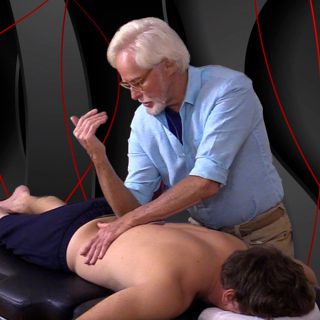 MYOSKELETAL SPA MASSAGE - STREAMING VIDEO
eLearning Includes:
Instant access to the online streaming videos
Detailed instructions for all techniques
Lifetime access and no shipping fees!
PROUD TO BE AN APPROVED PROVIDER FOR CONTINUING EDUCATION:

FREQUENTLY ASKED QUESTIONS