Learn to Identify & Treat Strain Patterns Before They Become Pain Patterns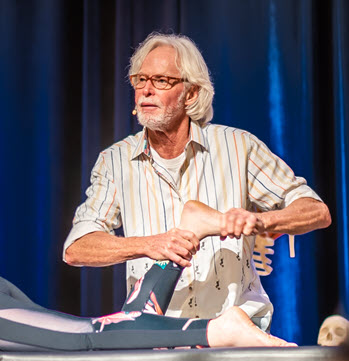 With over thirty years educating massage therapists around the world, Erik Dalton is among the most highly regarded educators in the profession. With a comprehensive understanding of the interplay between mind and body, structure and function, he has developed Myoskeletal Alignment Techniques which is changing the world of pain treatment and management.
POSTURE PAIN PERFORMANCE COURSE (20 CE)
This course is your starting point into the world of Myoskeletal Alignment Techniques and provides a thorough grounding in MAT principles. This original MAT course is fully updated to reflect the latest findings in manual therapy and pain science.
A Foundational Course for MMT Certification: The Posture Pain Performance MAT course is part of the Foundational MAT Program and will take you one step closer to Master Myoskeletal Therapist (MMT) certification. It's a perfect addition to your skill set for anyone working in sports medicine, massage therapy, structural integration, physical therapy or personal training. 
Course Description:
Many clients seek therapeutic bodywork for unmanageable neck and low back pain caused by poor postural habits, loss of function and the inability to cope with their condition. As Vladimir Janda describes in his Upper & Lower-Crossed Syndrome model, poor posture can weaken important supporting muscles and tax others. As gravitational exposure degrades function, the client may notice that they no longer have the ability to rotate their head in all directions and that their low back hurts as they bend to pick up an object from the floor. Nerve impingement, strains and sprains alters normal muscle activation patterns and the brain "maps" the dysfunction as normal. 
Move beyond the basic relaxation massage model to provide effective pain relief for these common problems that plague most of your clients. The deep tissue, joint stretching, and muscle energy techniques presented in this course offer practical and effective approaches for finding and fixing chronic pain problems. Designed to elevate your clients to a new level of health, our goal at the Freedom From Pain Institute is to empower your journey into the lucrative world of pain management.  
In this course you will learn how to:
Create a plan for each session using a thorough 5-minute intake evaluation
Identify aberrant functional movements that cause protective muscle guarding
Talk to your clients about their pain and make them feel heard and safe
Upgrade your hands-on skills through a wide variety of deep tissue, joint stretching, and nerve mobilization techniques
Work as a team with your clients through corrective exercise homework
Included in the home study course are three DVDs packed with technique demonstrations and educational graphics. The essential MAT textbook has graphically-enhanced text that complements scientific explanations of the myoskeletal system and how to work with it. This robust guide outlines ways to address pain from head-to-toe using deep-tissue, joint stretching and muscle energy techniques.  
BONUS! Purchase the Home Study and we'll give you access to the eCourse for free! (valued at $249). You receive the entire contents of the program online where you can access through any device: computer, laptop, tablet or phone. You're no longer tied to your DVD player and can enjoy the course wherever you have Internet access.
Earn 20 CE hours! Upon successful completion, you will earn 20 CE hours, for your bodywork licensure, recognized by the National Certification Board for Therapeutic Massage & Bodywork (NCBTMB), Federation of State Massage Therapy Boards (FSMTB) and most State Licensing Boards. This MAT course is approved by CE Broker under the "General Category" only. You will have also taken the first step toward Master Myoskeletal Therapist (MMT) Certification. Upon completion of the requirements of the course you'll receive your Certificate of Completion and be listed in our highly searched Online Directory of bodyworkers with MAT training.
If you want to provide lasting results by quickly identifying and correcting common causes of chronic pain, this course is for you. Take that first step now and join the ranks of successful certified myoskeletal therapists.
I wished they would have taught us these techniques in PT school! MAT is a treasure trove of knowledge and wisdom! I HIGHLY recommend these classes... all of them! Two of my favorites are the "Posture Pain Performance" and "Dynamic Body!" I recommend these to anyone who wants to be a "light of hope" to clients/patients who are suffering with pain!
MAT has changed my world both professionally and personally. It has given me the confidence needed to build trusting referral relationships with the top team of medical doctors in the city of Toledo. I am considered a rehab therapist and I laugh when people say, "Dr. K referred me to you cuz you can fix my sh**! "
"One of the most amazing things to me about MAT theory and practice is it's accessibility to both beginners and seasoned professionals. I've spent time studying many different systems and always refer to MAT as where "the rubber hits the road." It is taught in a way that is immediately applicable."
This is the most comprehensive method that I have learned in 30 years of practice. I use MAT every single session, and have been since I started learning it in 2012. Not only are the techniques beneficial for the advancement of my clients health, but they are a continual resource for self care as well. My practice is based mostly upon Erik's teachings, and it has been an indispensable asset to my business.
Dalton without a doubt raises the bar for massage therapists. This is the type of information we as a group need to learn if we really want to help those in pain.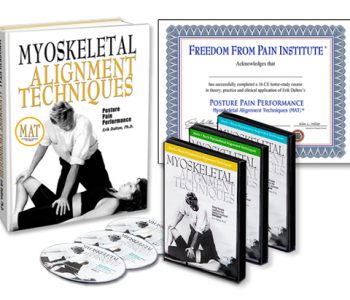 Posture Pain Performance Home Study Course
Home Study Course Includes:
3 x DVDs packed with technique demonstrations and educational graphics 
284 page full-color illustrated textbook
Printed test
BONUS: Order the home study version and get access to the eCourse for free!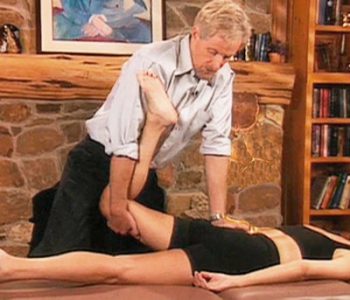 Posture Pain Performance eCourse
eCourse Includes:
Online streaming videos
Detailed instructions for all techniques
A downloadable full color reference eBook 
Online tests and printable certificate of completion
Get access to all course materials online. Lifetime access and no shipping fees! 
PROUD TO BE AN APPROVED PROVIDER FOR CONTINUING EDUCATION:

FREQUENTLY ASKED QUESTIONS