FIND AN EXPERIENCED MYOSKELETAL ALIGNMENT THERAPIST OR MASTER MYOSKELETAL THERAPIST (MMT)® NEAR YOU

Master Myoskeletal Therapists (MMT) have the highest level of training and have completed a comprehensive certification process.

All other therapists in this directory have training in Myoskeletal Alignment Technique (MAT).
How To Use The Map
Use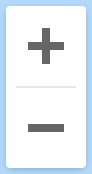 in the bottom right of the map to zoom in and out to view therapist pins.
To pan around on the map, first click anywhere on the map then use the arrow keys on your keyboard to move north, south, east and west. You can also press two arrow keys together to move diagonally.
MAT Trainings Completed
PP – Posture Pain
UB – Upper Body
LB – Lower Body
ET - Ethics
SH – Shoulder, Arm and Hand
TT – Technique Tour
TN – Treating Trapped Nerves
MIL – Motion Is Lotion
AM – Art of MAT