discover how to use MAT Techniques on real people with real problems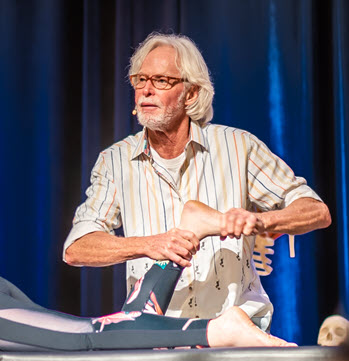 With over thirty years educating massage therapists around the world, Erik Dalton is among the most highly regarded educators in the profession. With a comprehensive understanding of the interplay between mind and body, structure and function, he has developed Myoskeletal Alignment Techniques which is changing the world of pain treatment and management.
MOTION IS LOTION COURSE (16 CE)
With these powerful MAT techniques you'll learn how to relieve protective muscle spasm, restore motion in adhesive joint capsules, and promote healing in injured ligaments. Features real clients with real problems.
An Advanced Course for MMT Certification: The Motion Is Lotion MAT course is part of the Advanced MAT Program and will take you one step closer to Master Myoskeletal Therapist (MMT) certification. It's a perfect addition to your skill set for anyone working in sports medicine, massage therapy, structural integration, physical therapy or personal training. 
Course Description:
Over time, it is common for tension, trauma and poor posture to cause the brain to stiffen the body's musculofascial system resulting in limited mobility, protective muscle guarding, and loss of coordinated movement. In this very popular course, Erik Dalton teams up with senior MAT instructor Paul Kelly to show actual case studies including assessments, treatments, and corrective home retraining exercises.
The content in this self-study program teaches you how to bring lubrication to adhesive tissues, restore motion to adhesive joint capsules, and promote healing in injured ligaments with the ultimate goal of providing fast, effective pain relief and restoring optimal movement. You'll also learn how to elevate the value of your services by teaching clients specific at-home exercises to further enhance the efficacy of each bodywork session.
In this course you'll learn how to: 
Perform accurate assessments of joint positioning and mobility
Encourage joint stretching with maneuvers such as traction and gliding
Combine soft tissue massage with graded exposure stretching and muscle energy techniques
Educate clients on corrective home exercises they can use to assist your work
Utilize over 65 musculofascial mobilization assessments and corrective exercises
Included in the home study course are three DVDs packed with technique demonstrations and educational graphics and a full color reference manual for your treatment room.
BONUS! Purchase the Home Study and we'll give you access to the eCourse for free! (valued at $249). You receive the entire contents of the program online where you can access through any device: computer, laptop, tablet or phone. You're no longer tied to your DVD player and can enjoy the course wherever you have Internet access.
Earn 16 CE hours! Upon successful completion, you will earn 16 CE hours, for your bodywork licensure, recognized by National Certification Board for Therapeutic Massage & Bodywork (NCBTMB), Federation of State Massage Therapy Boards (FSMTB) and most State Licensing Boards. This MAT course is approved by CE Broker under the "General Category" only.  You will have also taken a step toward completing the Master Myoskeletal Therapist (MMT) Certification. Upon completion of the requirements of the course you'll receive your Certificate of Completion and be listed in our highly searched Online Directory of bodyworkers with MAT training.
If you would like to help clients restore lotion to motion-restricted and protectively guarded joint capsules, nerve entrapments, and injured ligaments… you and your clients will love this work!
I just completed the 'Motion is Lotion' home study. It was very helpful watching Erik assess, treat and retrain a variety of clients. The program gave me more knowledge and confidence to treat my clients. I am very appreciative of Erik's Myoskeletal program!
Erik Dalton's Myoskeletal Alignment Techniques have helped me a great deal in my practice. I Have saved myself alot of energy by following the accurate techniques. His teaching method is easy to follow and fun to learn. I highly recommend any of his courses to any RMT.
I specialize in chronic pain clients and have a similar style. It is taking me to higher levels in this field that I've been waiting for. The more I learn the more ah-ha moments I have.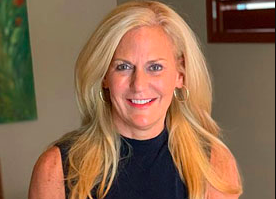 Diane Pineault
Windsor, Ontario & Detroit, Michigan
"As a well-trained and studied therapist, the MAT online trainings reinforced my current skill set while also encouraging me to view the body and my treatment approaches from additional perspectives. The information is current, clearly presented and immediately applicable."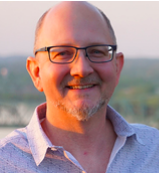 Matthew Smith
Vienna, West Virginia
"The depth of knowledge that MAT training provides is valuable not only for its effective hands-on techniques, but also for its attention to principles of anatomical assessment, movement retraining, and manual application."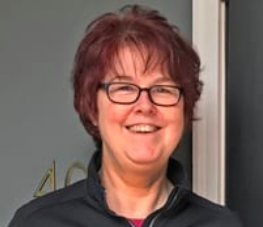 Joani Donovan
Toledo, Ohio
"MAT has changed my world both professionally and personally. It has given me the confidence needed to build trusting referral relationships with the top team of medical doctors in the city of Toledo. I am considered a rehab therapist and I laugh when people say Dr. K referred me to you cuz you can fix my sh**! "
Motion Is Lotion Home Study Course
Home Study Course Includes:
3 x DVDs packed with technique demonstrations and educational graphics 
A full-color reference manual for your treatment room
Printed test 
BONUS: Order the home study version and get access to the eCourse for free!  
eCourse Includes:
Online streaming videos
Detailed instructions for all techniques
A downloadable full color reference eBook 
Online tests and printable certificate of completion
Get access to all course materials online. Lifetime access and no shipping fees!   
FREQUENTLY ASKED QUESTIONS