Save big! 25% off the complete mat library
the complete library 160 ce
Save 25% on the most comprehensive Mat Training available
Make the commitment to mastery with the Complete MAT Library – available in home study or eCourse versions. With this comprehensive training you'll be on your way to becoming a master in pain and injury management and just a step away from Master Myoskeletal Therapist Certification.
This Complete Library includes: Three foundational courses that will ground you in the principles of Myoskeletal Alignment Techniques, a Professional Ethics course, and five advanced MAT courses that will take your skills to an entirely new level. Complete Library – 160 CE Hours.
these four foundational courses...
Posture Pain Performance (20 CE)
Discover the foundational principles behind MAT technique as we take you on an in-depth look at the connection between pain, posture and function.
Learn unique approaches for working with the shoulder girdle, arms, neck and torso. This course provides you with the skill you need to confidently relieve pain issues in the upper body.
Discover new approaches in treating lower body pain conditions including sciatica, piriformis syndrome, runner's knee, SI joint spasm, pelvic floor dysfunction, rib torsion, hamstring tears, shin splints and plantar fasciitis.
Professional Ethics
(6 CE)
For the protection of both your clients and yourself, ensure you understand codes of ethics and are above-the-board in all legal and ethical matters.
these Five advanced courses...
Shoulder, Arm & Hand (16 CE)
Discover 65 techniques for addressing complicated pain problems in the shoulder, arm, and hand.
Discover deep tissue, pin and stretch, nerve mobilization, and graded exposure stretches in this comprehensive "technique only" program.
Treating Trapped Nerves (16 CE)
Equip yourself with a powerhouse of skills for relieving painfully compressed nerves. Relieve pain caused by mechanical entrapment in the neck, thoracic outlet,  sacroiliac, and other regions. 
With these powerful MAT techniques you'll learn how to lubricate stuck fascial layers, restore motion in adhesive joint capsules, and promote healing in injured ligaments. Features real clients with real problems. 
Take an inside look at Myoskeletal Alignment Techniques in action. Follow along with Erik Dalton and senior trainer Paul Kelly as they use MAT techniques to treat real people with real problems.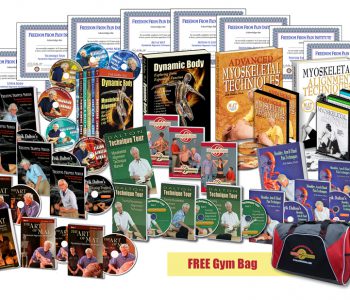 160 CE Only $2,632! $1974!
160 CE Home Study Bundle with DVDs, Textbooks and Manuals.
BONUS: Order the home study version and get instant access to the eCourse versions for free!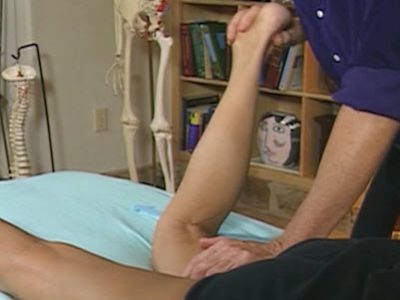 160 CE Only $2,181! $1,635.75!
eCourse Bundle Instant Access Lifetime Access
Get instant access to all course materials online . Lifetime access and no shipping fees!   
FREQUENTLY ASKED QUESTIONS