SAVE 25% OFF THE COMPLETE MAT LIBRARY BUNDLE
Many massage practitioners want to move beyond basic relaxation to correcting and preventing long-term problems. This means it's time to invest in training that teaches a more clinical approach to working with pain. Dalton's breakthrough Myoskeletal Alignment Techniques integrate decades of knowledge from visionary researchers and practitioners into a comprehensive system. With these comprehensive course bundles, you'll learn how to find and correct the true source of pain. This bundled package is perfect for those ready to commit to taking their practice to the next level and getting their Master Myoskeletal Therapist certification.  
the complete MAT library Bundle (160 ce)
Make the commitment to mastery with the Complete MAT Library. With this comprehensive training, you'll be on your way to becoming a master in pain and injury management and just a step away from Master Myoskeletal Therapist Certification.
This Complete Library includes: Three foundational courses that will ground you in the principles of Myoskeletal Alignment Techniques and five advanced MAT courses that will take your skills to an entirely new level. With our eCourse bundle, you get lifetime access, and because it's available online, there are no shipping charges.
BONUS: When you purchase the home study course, receive the eCourse for free!
All MAT courses in our bundles count towards your requirements for Certification as a Master Myoskeletal Therapist (MMT). This exclusive designation represents the highest level of expertise in MAT and is one of the most highly regarded designations in the profession. MAT courses are also approved for CE credits by the National Certification Board for Therapeutic Massage and Bodywork (NCBTMB), the Federation of State Massage Therapy Boards (FSMTB), as well as many state regulatory boards. These MAT courses are approved by CE Broker under the "General Category" only. Upon completion of the requirements of these courses, you'll receive your Certificates of Completion and be listed in our highly searched Online Directory of bodyworkers with MAT training.
Here's what's included in the Complete Library
You Get these four foundational courses...
Plus these five advanced courses...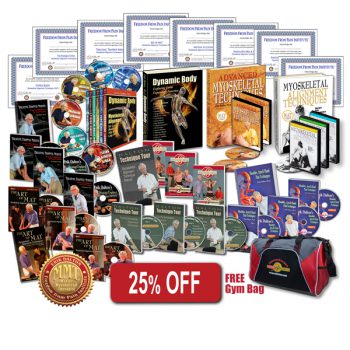 160 CE Only $2,632! $1,974!
160 CE (9courses) Home Study Bundle with DVDs, Textbooks and Manuals
BONUS: Order the home study version and get instant access to the eLearning Course versions for free!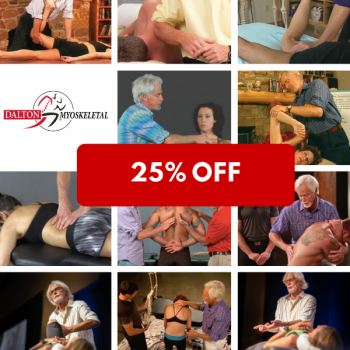 160 CE Only $2,181! $1635.75!
160 CE (9courses) eLearning Bundle Instant Lifetime Access
Get instant access to all course materials online . Lifetime access and no shipping fees!   
PROUD TO BE AN APPROVED PROVIDER FOR CONTINUING EDUCATION:

FREQUENTLY ASKED QUESTIONS