On Sale! This Week Only... Save 25% off the "Shoulder, Arm and Hand" Course!!!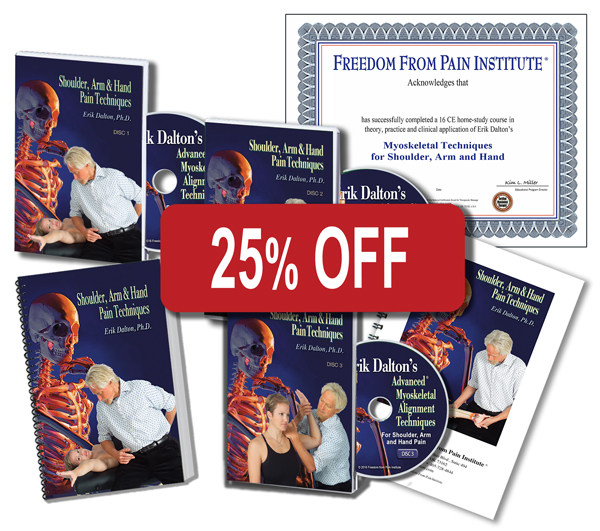 Help your clients get relief from shoulder, arm & hand problems. The Shoulder, Arm & Hand course covers everything you need to know to begin addressing pain in the shoulder, as well as related issues in the arms and hands.
Here's what you will learn:
Learn to address myoskeletal strain and compensation patterns with an integration of sports therapy, structural integration and pain management techniques
Immediately incorporate 65 unique techniques into your table treatments, including innovative deep tissue, nerve mobilization, joint stretching, and graded exposure techniques
Advance your skills in treating tendinopathies, nerve entrapments, and muscle guarding
Learn to restore motion to painful shoulders, elbows, hands, and wrists
Assist healing from Tennis Elbow, Golfer's Elbow, and Carpal Tunnel syndromes
Help clients avoid surgery and long-term use of pain medications
The "Shoulder Arm and Hand" course is an Advanced MAT course and upon completion, will take you one step closer to Master Myoskeletal Therapist (MMT) certification. It's a perfect addition to your skill set for anyone working in sports medicine, massage therapy, structural integration, physical therapy, or personal training.
Earn 16 CE!
BONUS! Purchase the Home Study course and we'll give you access to the eLearning Course for free!!!
Offer ends Monday, December 4th!
Offer ends Monday, December 4th!
Don't miss out on big savings on MAT products.  Sign up for our weekly "Techniques Tuesday" newsletter or text notifications. 
The foundational course Bundle (80CE)
Immerse yourself in the fundamentals of Myoskeletal Alignment Techniques with this four course bundle. With the core training provided in the 80-hour foundational MAT courses, you'll quickly become the go-to bodywork therapist in your community for pain management. No coupon required.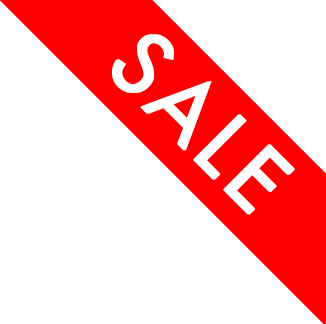 The Advanced course Bundle (80CE)
Learn Myoskeletal Alignment Techniques from the convenience of your home with cutting edge eCourses and home study programs. This advanced package is for those practitioners who have completed the four foundational courses and  includes five advanced courses in the principles and practice of Myoskeletal Alignment Techniques. Complete Advanced Bundle – 80 CE Hours.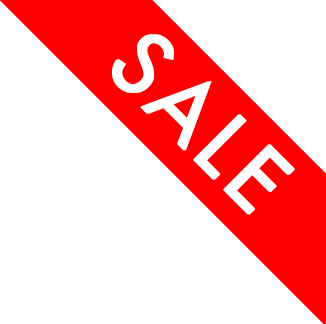 The Complete Library Bundle (160CE)
For bodyworkers invested in offering the highest level of professional service, we've packaged together every available MAT home study course with unbeatable savings. With a complete education in foundational and advanced myoskeletal bodywork skills, you'll be able to address the full spectrum of painful neuromuscular and myoskeletal issues for your clients. 160 CE hours. No coupon code required.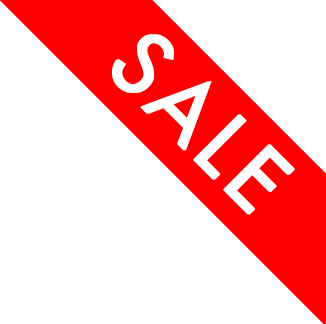 All MAT Courses in our Bundles count towards your requirements for Certification as a Master Myoskeletal Therapist (MMT)®, an exclusive designation that represents the highest level of expertise in MAT and is one of the most highly regarded designations in the profession. Upon successful completion of our MAT courses, you will earn CE hours, for your bodywork licensure, recognized by the National Certification Board for Therapeutic Massage & Bodywork (NCBTMB), Federation of State Massage Therapy Boards (FSMTB), and most State Licensing Boards. MAT courses are approved by CE Broker under the "General Category" only. Upon completion of the requirements of any MAT course you'll receive your Certificate of Completion. Completing a Foundational or Advanced course will automatically add you to our highly searched Online Directory of bodyworkers with MAT training.