Jeffery Goley has been working as a massage therapist in Lubbock since 2010. We're delighted that he decided to pursue certification as a Master Myoskeletal Therapist (MMT). Achieving this certification, one of the highest standards for a massage professional, is no small feat. It takes a burning desire to get results for your clients and a great deal of commitment. Below is his story in his own words. This talented therapist can help you with all kinds of musculoskeletal problems, including headaches, rotator cuff problems, sports injuries, and more. To book an appointment for massage therapy in Lubbock, click the appropriate link at the bottom of this page.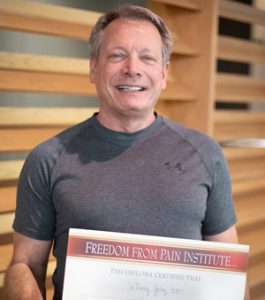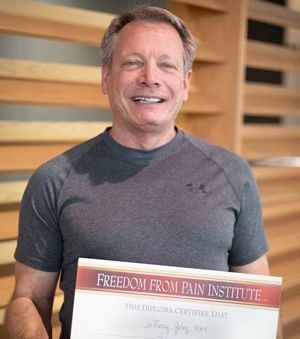 After being in the healthcare field for 18 years, in 2010 I decided I wanted to pursue a career in massage and bodywork. My heart has always been in helping people out of pain, so immediately after graduation, I began seeking training in pain management. Although I enjoyed my medical massage training, I realized I wanted higher-level education. Through friends, I began hearing about Erik Dalton and Myoskeletal Therapy so I quickly enrolled in my first class and soon I was hooked for good. I like to think that the whole Dalton gang has helped changed my life and made me a better more caring therapist.
By using Erik's brain-based pain relief techniques, I believe I've changed many lives in the Lubbock, Texas area. I now own "Therapy Today," a Myoskeletal and deep tissue clinic, and have been voted best of Lubbock for the past 5 years and inducted into the Business Hall of Fame….all because of my Myoskeletal training. I will always continue to study and further reach out to help. Proud to be a MMT!!!
Jeffery Goley
Lubbock, Texas
806-928-0839