July 13th OR September 21st, 2019
NORTHWEST OHIO SEPTEMBER 21st, 2019
Erik Dalton's favorite Sidelying Techniques & Treating Trapped Nerves
Myoskeletal Alignment Techniques for Neck, Upper Body, Facet Joints, Shoulder and Lower Body.
Based on the foundational work of Erik Dalton's Myoskeletal Alignment Techniques, these are among his favorite sidelying techniques.
You will learn to assess and correct:
This workshop will be held two times. Choose the date that works for you: July 13th or September 21st. The cost of this one-day workshop is just $200 and provides you with 8 CE credits. 
David Clinger is Master Myoskeletal Therapist and Senior MAT Instructor. He was in the Health & Wellness field for 30 years before deciding to become a massage therapist in 2003. He practices an integrative approach to healthcare and always maintains a "wide-angle" view of the body. His passion for massage – especially MAT techniques – fuels his desire to help others achieve healthier lives and lifelong wellness.
The workshop will be held at:
1531 N Compass Ave
Port Clinton, OH 43452
Limit to 13 participants per weekend, sign up soon and reserve your spot!
Coffee, light breakfast and lunch provided. Stay an extra day and enjoy…
Or any one of the fabulous Lake Erie destinations!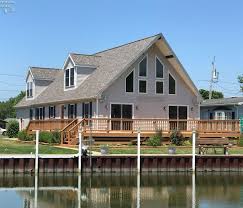 Port Clinton is a city in and the county seat of Ottawa County, Ohio, United States, located along the Portage River and Lake Erie, about 44 miles east of Toledo. The population was 6,056 at the 2010 census. The city has been nicknamed the "Walleye Capital of the World."
SEMINAR CANCELLATION POLICY
This Myoskeletal workshop will honor a 50% refund from the time of cancellation 30 days prior to the event. After 30 days, there will be NO REFUNDS granted. However, a 50% transfer credit to any future Myoskeletal Alignment Workshop will be honored, for up to 1 year of original, registered workshop. The value of the original, registered workshop will be applied for transfer credit. Price of workshop is subject to change. After 1 year, there will be NO TRANSFER CREDIT applied.