COSTA RICA Nov 25 to Dec 2, 2023
PAIN RELIEF IN PARADISE! MAT WORKSHOP IN COSTA RICA
Join Erik and the Dalton Gang for this year's 23rd Annual "Pain Relief in Paradise" Retreat!!!
Celebrate education and nature with Erik Dalton's 23rd annual "Pain Relief in Paradise" retreat at Costa Rica's stunning Pura Vida Resort. This affordable 30-CE Myoskeletal Certification training offers top-notch education, lodging, healthy meals, and airport transportation. Enjoy zip-lining, white water rafting, music, dancing, yoga, beach excursions, and lots more. Connect with international therapists in an exotic breathtaking environment with leisure time to practice the techniques you learn from Erik and his assistants.
Foot, Knee, Hip, Back & Neck Pain Routines
I'm excited to let you know about my 23rd annual "Pain Relief in Paradise Retreat," where I'll be introducing a cool new format for treating your client's primary pain and injury complaints. Now that you're familiar with some of my Myoskeletal Alignment Techniques, I'd like to show you how I put them together into "Routines" to efficiently treat five of the most common areas of clients' complaints for the feet, knees, hips, back, and neck.

I always begin my sessions with the same MAT routines. Each time the client returns, I evaluate them for degree of relief and then I determine if further testing is needed. You're going to love this simplified approach! Effective for treating conditions such as:

Plantar fasciitis




Ankle sprains




Tibial & Peroneal nerve pain




Meniscus Injuries




Runner's Knee




Hip impingement




Hip capsule adhesions




Si Joint pain




Sciatica




Neck & Arm pain




Occipital neuralgia & head pain



Join me this year in the breathtaking beauty of Costa Rica and immerse yourself in an unforgettable learning and sharing experience. Upgrade your skill set and boost your referrals with effective 'hands-on' pain-rehab techniques. Learn WHY they work, and HOW to change the brain's mind about your client's pain…the MAT way!
See y'all soon!
Erik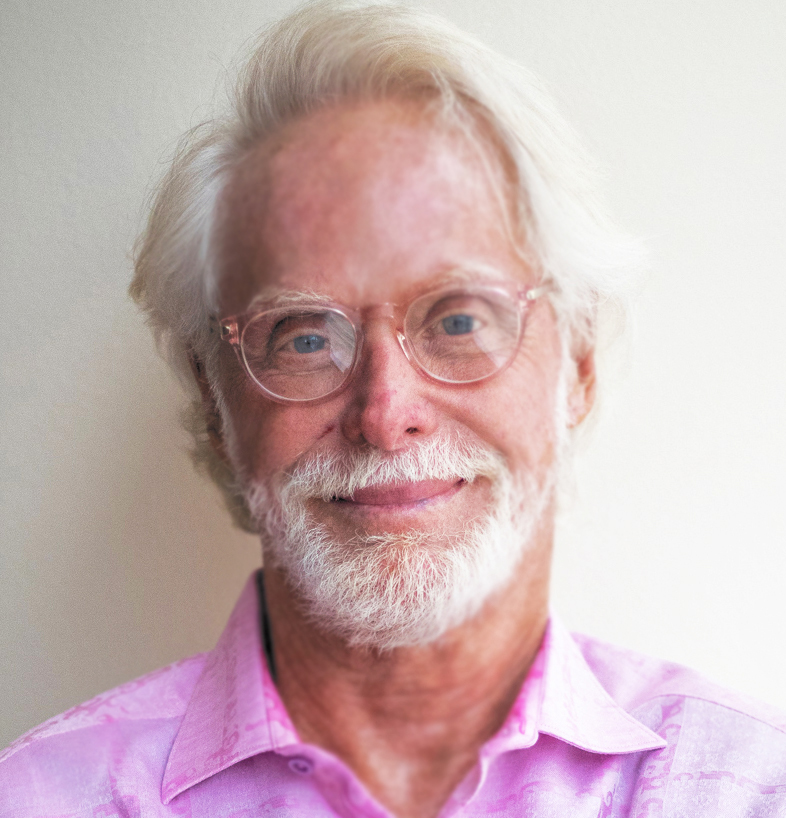 Workshop Instructor: Erik Dalton
Erik Dalton, founder of the Freedom from Pain Institute. With over thirty years educating massage therapists around the world, Erik Dalton is among the most highly regarded educators in the profession. He has studied directly with legends like Dr Ida Rolf and Dr Phillip Greenman. Armed with a comprehensive understanding of the intricate interplay between mind and body, structure and function, he has developed Myoskeletal Alignment Techniques which are changing the face of chronic pain the world over.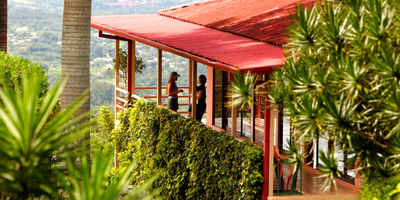 1. Register for the Workshop
Register to reserve your space at the workshop by contacting our Reservation Specialist at Pura Vida Retreat & Spa. Nicole will answer all your questions about accommodations and workshop registration: Nicole 888-767-7375  reservations@puravidaspa.com or Click the REGISTER NOW button below...
Registration fee includes:
Tuition
Accommodations
Meals. Three buffet meals daily starting with dinner on the first day Sat Nov 25th and ending with breakfast on the day of departure Sat Dec 2nd.
Round trip shuttle to and from retreat center from the international airport (SJO)
All taxes
Rates start as low as $2189 US per participant, based on double occupancy. The registration fee depends on the type of accommodations you choose to book. A 50% deposit (of which $575 is non-refundable) is due upon reservation. The balance is due on or before September 25th, 2023. 

IMPORTANT NOTE: The Workshop is officially sold out. Click below to get on our waiting list in the event that a space does come up.

This workshop is sold out, but you can get on the waiting list. Fill out this form to request to get on the waiting list or ask any questions, and the event manager at Pura Vida Retreat and Spa Resort will contact you as soon as possible.
Once you have contacted Pura Vida to register they will ask you to choose your accommodations. The type of accommodations you choose will determine the final Registration fee. See an overview of accommodations below and be sure to visit www.puravidaspa.com for more accommodation details.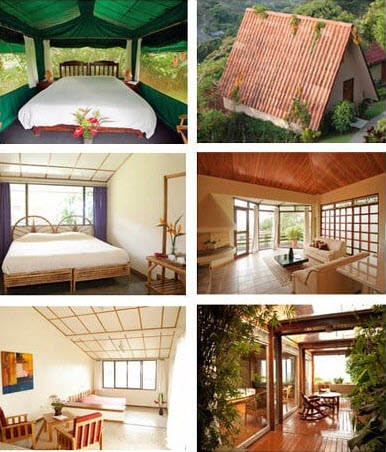 Vistas, Tentalows, and A-frames
These go fast so book early.
Upper Kiva
These accommodations have plenty of space and comfort, offering a living area and coffee maker, private bath, and balcony with stunning views. 1 King or 2 Twin bed options.
Tri-Level
This accommodation has small steps inside connecting the three living spaces; entry level with bathroom, middle level with bed(s), and lower sitting area with coffee maker. Each has a balcony with stunning views and the option of two twin beds or one king.
This workshop is sold out, but you can get on the waiting list. Fill out this form to request to get on the waiting list or ask any questions, and the event manager at Pura Vida Retreat and Spa Resort will contact you as soon as possible.
Costa Rica was an amazing experience! It was great to have felt the art of the touch from one of the best! Erik has combined bodywork, rolfing and osteopathy in a way that gets the spinal joints moving properly and restores optimal movement and improves function for your clients. As a physiotherapist from New Zealand I have really benefitted from learning and using MAT techniques for better patient outcomes.
The Costa Rica class this spring has changed my practice. My clients love the new techniques and how great they feel for a longer period of time. It was my 3rd time attending your class, and your techniques are becoming second nature for me. Thank you. And It was good to get away from reality and take a step back to do some meditation and reflection too.
Absolutely amazed with how many techniques you learn! It is also very helpful to have all the assistants to ask if your doing it right and also to come by and correct you, when you don't realize your doing a technique wrong. I look forward to going to another workshop very soon!
This has assisted me in taking my practice to the next level. I'm very impressed by all the knowledge Erik has brought to the table. Thank you to all the staff of TAs who were so patient in showing us all the moves.
This course was exactly what I needed to revive my interest in myoskeletal bodywork and application. I have recently transitioned into a clinical environment as a practitioner and have found the information invaluable.
One of the most amazing things to me about MAT theory and practice is it's accessibility to both beginners and seasoned professionals. I've spent time studying many different systems and always refer to MAT as where "the rubber hits the road." It is taught in a way that is immediately applicable.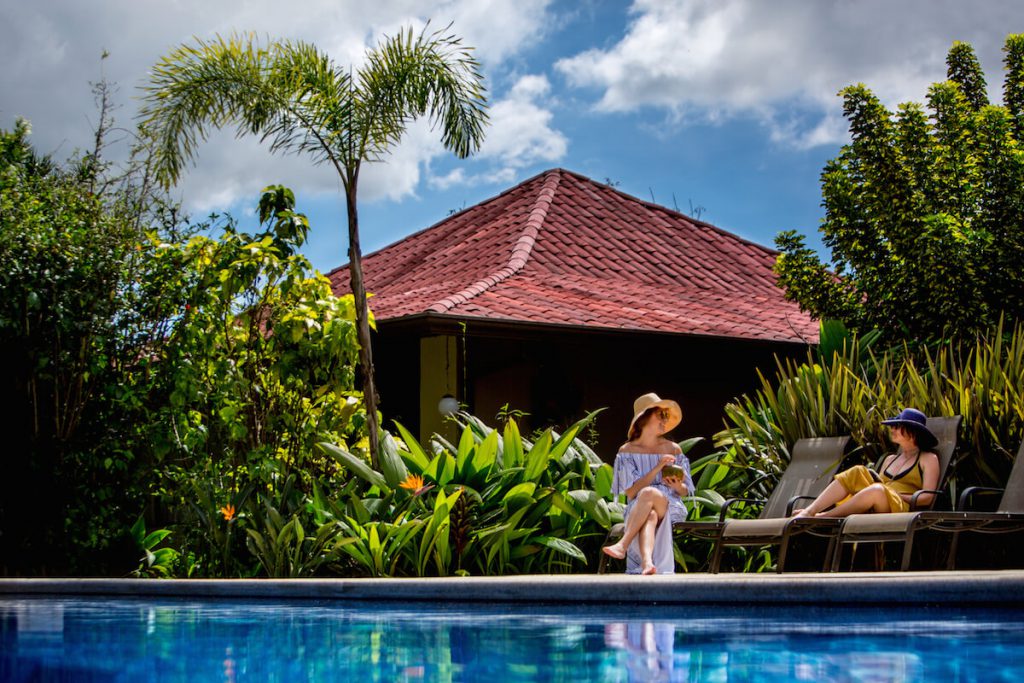 Pura Vida Retreat and Spa
Pavas, Carrizal, Alajuela, 020103 Costa Rica
Phone: 011-506-2-483-0033
Phone (calls from US or Canada): 678-661-2140
WhatsApp: +506-8701-4031
Check In / Check Out
Check-in consists of filling out a simple form followed by a brief orientation.
Check-in time is 2:00 pm. and check out time is 11:00 am.

Extra nights before or after the retreat You may coordinate an early check-in or a late check out for 10% off the regular fee.

Early Morning Departure If your departing flight leaves early in the morning, please check out the day before and settle any costs you may have incurred during your stay.
For payment of the balance due and extras incurred, Pura Vida accepts cash and all major credit cards.
Reception & Guest Services
Pura Vida reception is open from 7:30 am to 10:00 pm for guest services. Staff is available 24 hours a day for emergencies.
Tips
The staff gratuities are not included in the package price. We recommend $50 per guest for the entire week for the general staff of 50 people. We ask you to tip your massage therapist separately.
Free Time
You will have scheduled free time throughout the workshop week. Have a look at the excursions and/or indulge in a spa treatment.
COSTA RICA WORKSHOP SCHEDULE:
Saturday, November 25
Arrival Day:   Check-in. (Please book your flight so you arrive early enough to attend the evening workshop)
7:30pm – 9pm   Workshop  
Sunday, November 26     
9am-6pm   Workshop 

Monday, November 27 
2pm-6pm   Workshop

Tuesday, November 28 
9am-6pm   Workshop
Wednesday, November 29
FREE DAY! Your day to explore excursions, lay around the pool or take advantage of the many spa services.
Details on classes and excursions will be available at the desk when you check-in.
Thursday, November 30 
9am-6pm   Workshop
Friday, December 1     
2pm-6pm   Workshop
Evening Party!!!
Saturday, December 2  
Check Out Day
Costa Rica is a rugged, rainforested Central American country with coastlines on the Caribbean and Pacific.
Though its capital, San Jose, is home to cultural institutions like the Pre-Columbian Gold Museum, Costa Rica is known for its beaches, volcanoes, and biodiversity.
Roughly a quarter of its area is made up of protected jungle, teeming with wildlife including spider monkeys and quetzal birds.
Excursions and Spa treatments:
Skywalk and Wildlife Boat Adventure
Hot Springs
Whitewater Rafting Adventure
Waterfall Gardens
Cloud Forest Canopy Adventure
Doka Coffee Plantation
Pura Vida Wellness Centre - Luxurious Spa treatments
Wellness Centre & Spa
Treat yourself to a well-deserved luxurious spa treatment at the Pura Vida Wellness Center and Spa.
*Please note:
Spa treatments change somewhat from week to week. For this reason, Pura Vida asks that you wait until arrival to arrange appointments at the Wellness Centre. 
frequently asked questions: