Dalton myoskeletal alignment techniques
a unique hands-on bodywork system designed to restore function, relieve pain, rebalance, and reeducate the body
Learn Myoskeletal Alignment Techniques from the convenience of your home with cutting edge eCourses and home study programs. 
MAT courses are approved for CE credits by the National Certification Board for Therapeutic Massage and Bodywork (NCBTMB), the Federation of State Massage Therapy Boards (FSMTB), as well as many state regulatory boards.
MAT at Indiana State University
Indiana State University and my Freedom From Pain Institute have partnered to create the only minor degree in massage therapy offered by a major United States university. The program is attracting a variety of health professionals including massage, physical and occupational therapists. To elevate the status and continued growth of the Indiana State University program, the Freedom From Pain Institute finances an ongoing continuing education scholarship grant to help fund qualified and passionate students of physical medicine. 
MASSAGE EDUCATION ON VACATION
 Learn the latest advancements in MAT technology, all while taking a break from your routine in unique settings, in North America, Central America and Europe. These workshops will immediately revolutionize your massage practice. 
"I was skeptical at first, but amazed when my clients were getting great results. Thank you for sparking a new, creative and remarkable passion in my practice."
Tracy D. Frazier, LMT
"As I began to implement my training, clients were getting better faster, and the referrals and word of mouth increased at an unbelievable rate. Erik's Costa Rica Retreat was an incredible place to be awarded this MMT honor and I consider it the proudest moment in my 13 year career."
Nathan Fay
LMT, MMT
"One of the most amazing things to me about MAT theory and practice is it's accessibility to both beginners and seasoned professionals. I've spent time studying many different systems and always refer to MAT as where "the rubber hits the road." It is taught in a way that is immediately applicable."
Andy Libert, LMT MMT
Bend, Oregon
"For 17 years, I've been using Erik Dalton's Myoskeletal techniques with great success. Nothing makes me happier than a smiling client leaving my massage room saying, "I don't know what you did, but the pain is gone."
Mary Jo James
Derby, Kansas
Over the last 5 years here at Indiana State University's Department of Applied Medicine and Rehabilitation I have built our degree minor program in Therapeutic Massage with our main focus modality as Myoskeletal Alignment Techniques. Next year the program will expand with over 80 students! The school will be requiring all of our doctoral degree students in Physical Therapy, Athletic Training, and Occupational Therapy to take our new non-degree certification program!
Charlie Peebles
Massage Instructor, Indiana State University
Many people talk about how Myoskeletal Alignment Techniques® changed their practice. For me, MAT, the courses and the workshops, changed my practice, sure. It also changed how I looked at bodies — people walking around airports, down streets, up and down stairs, sitting, standing, running. It changed how I educate my patients. MAT changed my critical thinking and it changed how I treat patients. Erik Dalton and MAT changed more than my practice and how I practice. It changed me.
Joel Kouyoumjian LMT MMT
Bedford, NH
I have been hired as a Health Technician (medical massage therapist) by the US Army Medical Command starting Oct 22nd and I have to give you so much thanks for all your skill that I have learned in my own time and your mentorship. Way to go because if not for you and our other key instructors, I would not have the knowledge base and or skill to get this position that is now recognized by our Federal Government for our Soldiers.
Jennifer Simpson
Augusta, GA
It's amazing how you developed these techniques that literally change the quality of life for people getting this treatment. My fibro client is raving about how much better she feels and told her doctor who wants to refer his other patients to me. The only problem I have with using these techniques in my practice is that I have a waiting list and I am booked solid. This is after one level of training and this is just the tip of the iceberg!
Dorie Miller
Calgary, Canada
My first workshop was MIND-BLOWING! The techniques that Erik showed were profoundly simple but effective! I've known this from his FB page and Instagram! But to see him perform these in person?! HELLO! And, to be in a room with 250 likeminded practitioners, whose goal is to help increase balance, ROM and joint function, was inspiring. For the first time, I felt part of something bigger! Thank you for inspiring me and giving me the tools to help my clients feel better! To all of you that have not taken this class yet, get off that couch and change your life! Book this workshop and feel the contagious energy!
Jon Borges
Tempe, AZ
Have you enjoyed a course or workshop with Erik Dalton? We'd love to get your feedback. 

I recently took a continued education course on Treating Trapped Nerves with Dr. Erik Dalton. I have to admit I was already looking up Youtube videos on this topic as I suffered from an ulnar nerve entrapment, and then later a Baxster's nerve entrapment. I was hooked with nerve gliding/flossing instantly! I already helped a couple clients with ulnar nerve entrapment as well! I love that the course has a manual I can print out and use with my clients. I also love that they have some home exercises do also. Well worth the money I spent! MY BEST TRADING EXPERIENCE EVER
I have seen and tried different strategies and methods even lost a lot of money while trying. Until I was introduce to this new strategy that got me back on track and I have been able to regain my lost money and still making consistent growth on all of my trade. MRS. KIRKLAND TINA is an amazing trader, she steadily lifted me out of financial penury. If you are interested and tired of losing your money You can reach her on
Email:kirklandtina7@gmail.com
WhatsApp: +1 (970)638-3982
Facebook: Kirkland Tina AN UNFORGETTABLE TRADING EXPERIENCE
I have seen, tested and tried different strategies, procedures methods even lost a lot of funds while trying. Until I was introduce to this new strategy that got me back on track and I have been able to regain all my lost money and still making consistent growth on all of my trade, Mrs Trey Loudis is indeed an astonishing trader. She steadily lifted me out of my financial penury to becoming financially stable. If you are interested and tired of losing your money You can reach her on: Email: treyloudis@gmail.com
WhatsApp: +13368501135

This course is an excellent course with easy to apply techniques that will improve your practice instantly. Thank you so much for letting me be a part of your Bitcoin/Forex trading investors Mrs Sandra Billy. Excellent, friendly, knowledgeable trader, Fast, convenient, affordable service. My trade with you was amazing, and everything was so perfect. earning $9,200 with just an investment of $800 is great to me. Thank you for everything ma'am. you also want to earn well enough like me through Bitcoin trade? contact Sandra Billy via
Email: sandrabilly500@gmail.com
WhatsApp: +1 (404) 829-4578

Posture, Pain and Performance! Excellent course with techniques to use for a lifetime! A must do for all therapist

I was at OKC 2023 workshop, and it was so much fun. I've been applying these techniques for years. I always leave one of the many workshops I've taken with new knowledge. This has increased my own practice in so many ways. My clients absolutely love the help they receive. Thanks Erik Dalton for all you have done.

I finished shoulder, arm and hand pain techniques course!! I would def recommend it to anyone who wants to add some useful tools to their practice. I use these techniques all the time and get some great results!!! Keeps the guest coming or more!!!
Other products and resources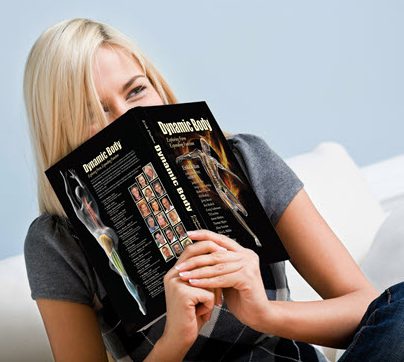 Textbooks
Add these beautifully illustrated, encyclopedic textbooks by Erik Dalton to your bodywork library–without taking a full course.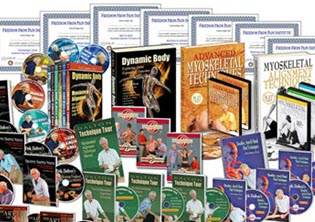 Save with Bundles
Save big! Buy a bundle and get significant savings over the cost of purchasing each course individually.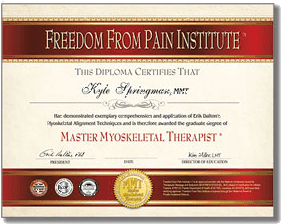 Master Myoskeletal Certification
Take it to the next level and become a Master Myoskeletal Therapist. A natural transition from relaxation massage to the lucrative world of pain management.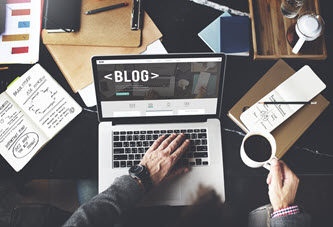 Blog
Access hundreds of articles on various health conditions and Myoskeletal Alignment Techniques. 
PROUD TO BE AN APPROVED PROVIDER FOR CONTINUING EDUCATION: