OKLAHOMA CITY, OK JULY 5-7, 2019
Head-to-Toe Hands-ON workshop for Pinched Nerves, Strained Tendons & Reflex Spasm
The 7th Annual Oklahoma City Workshop: Erik Dalton's only USA workshop!
Upgrade your Skills & Party on the Riverwalk. Join Erik and the Dalton Gang for a fun-filled – affordable 24 CE – 70% hands-on workshop. With special guests: Art Riggs, James Waslaski, Eric Brown, Scott Dartnall, Drew Freedman, Paul Kelly, and special guest presenter Eric Stephenson. More surprises to come!
Special video animation, anatomy dissection and dozens of head-to-toe hands-on techniques stimulate the visual learner while relaxed practice sessions with highly-skilled MAT teaching assistants delight kinesthetically attuned therapists. You will learn:
Sciatica and functional scoliosis techniques
Joint-by-joint stretches for reactive muscle guarding
Slipping Rib Syndrome maneuver
Hormone activating techniques
Sternoclavicular release for thoracic outlet syndrome
A cool new head & neck pain routine
How to reduce nervous system "noise" with spinal groove work
Muscle-activating techniques for chronic back pain
How to better explain pain, retain clients & raise your rates
Reserve your space. This workshop always sells out fast! Only $545!
Reserve a spot in the workshop by leaving a deposit: $272.50 assures your spot. Remainder must be paid prior to June 1, 2019. Master Myoskeletal Therapists contact us to get 25% off the workshop.
Friday, July 5: Registration 8am-9am; Class – 9am-6pm
Saturday, July 6: Class – 9am-5pm
Sunday, July 7: Class – 9am-5pm
When registering, please provide the name that you wish to have printed on your certificate. If you are registering for someone else, it is your responsibility to contact us with their name.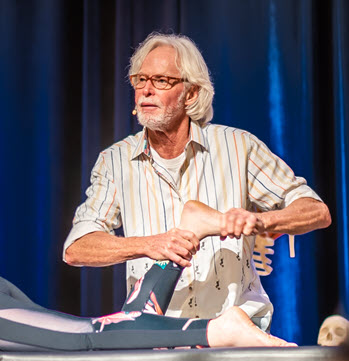 Erik Dalton, founder of the Freedom from Pain Institute. With over thirty years educating massage therapists around the world, Erik Dalton is among the most highly regarded educators in the profession. He has studied directly with legends like Dr Ida Rolf and Dr Phillip Greenman. Armed with a comprehensive understanding of the intricate interplay between mind and body, structure and function, he has developed Myoskeletal Alignment Techniques which are changing the face of chronic pain the world over.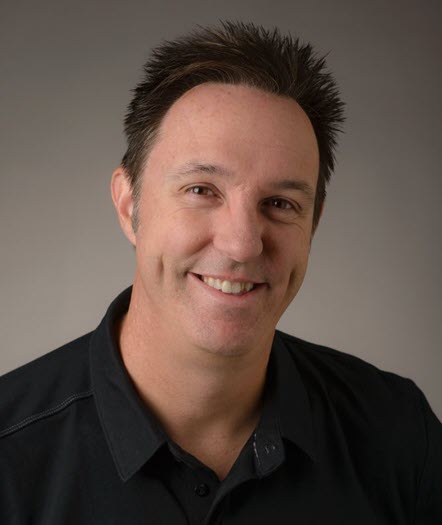 Special Guest Instructor: Eric Stephenson
Join Chief Wellness Officer of Elements Massage and owner of imassage inc, Eric Stephenson and learn how to perform deeper massage without harming the client or the therapist. Eric's afternoon segment focuses on optimal body mechanics, ergonomics, and his signature "no thumbs" deep tissue techniques.
The workshop will be held at:
Renaissance Convention Center Hotel & Spa
10 North Broadway Avenue
Oklahoma City OK 73102
1-800-468-3571
If booking by phone use group code: FFPFFPB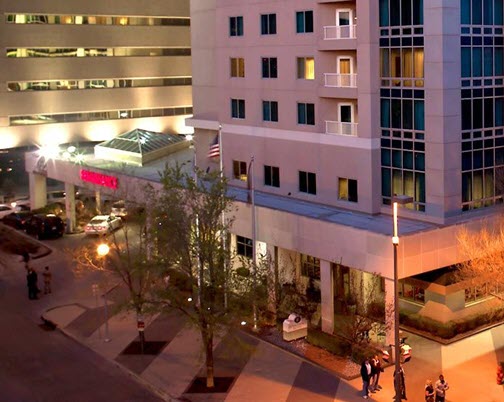 Standard Room Discounted Room Rate: $139.00 (single or double occupancy)
This discounted rate is good only until May 20, 2019. After this date, regular room rates will apply.
Alternate Hotel – Sheraton Downtown OKC (across the street from the Cox Convention Center)
Will Rogers World Airport is 15 minutes away from the convention center. If you would like to connect with another attendee to take advantage of double occupancy at the hotel, please contact us. 
Your workshop is just a short walk or trolley ride to the BrickTown Canal for dining , dancing, and attractions such as the OKC Memorial, Museum of Art, Myriad Botanical Gardens, and the Boathouse District.
SEMINAR CANCELLATION POLICY
Cancellations for deposits and registrations called into our office before April 29, 2019 will be refunded minus a $100 cancellation fee. Cancellations called into our office between April 28, 2019 and May 26, 2019 will be refunded minus a $250 cancellation fee. After May 26, 2019, there will be NO REFUNDS. Cancellations by email are not accepted. All cancellations must be called in at our office phone: 1-405-728-4844 or 1-800-709-5054. Office phone is open from 9 AM to 5 PM (Central Time Zone).