Essential MAT Assessments
Uncover the roots of your client's pain with these essential assessment techniques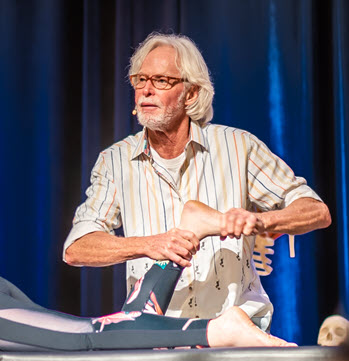 With over thirty years educating massage therapists around the world, Erik Dalton is among the most highly regarded educators in the profession. With a comprehensive understanding of the interplay between mind and body, structure and function, he has developed Myoskeletal Alignment Techniques which is changing the world of pain treatment and management.
ESSENTIAL MAT ASSESSMENTS COURSE (16 CE)
In the "Essential MAT Assessments" course, you'll learn how to perform 130 essential orthopedic and osteopathic tests, as well as anatomic landmark exams to get to the bottom of your client's pain complaint.
Course Description:
If you don't know what's broken, you can't fix it! Don't be that therapist that simply rubs the sore spots and hope your client gets better. 
What sets the exceptional therapist apart from the crowd is the ability to get at the source of their client's problem. The only way to do this is through a thorough and systematic assessment.  Now for the first time, Erik Dalton has compiled 130 of his most important assessment techniques into one comprehensive course. 
In the "Essential MAT Assessments" course, you'll learn how to do a variety of simple neurological tests to determine if your client's problem is musculoskeletal or neurological. The 130 assessment techniques are grouped under 45 assessment goals for easy reference, ex. "Goal: Assessing for knee dysfunction". All assessments are mapped to the corresponding treatment protocols in Erik Dalton's comprehensive MAT courses. 
In this course you will learn:
130 practical hands-on assessments

Anatomy dissection and animation

Range of motion, pain provocation and brain-based testing

Tendinopathy, radiculopathy, and sports injury exams

 References to myoskeletal treatment techniques
The home study course includes a set of 3 DVDs and a handsome technique manual, with easy-to-follow instructions in Dalton's most-used maneuvers. By helping your clients avoid or reduce their use of pain medication or invasive surgery, you'll be a valuable resource for your community. 
BONUS! Purchase the Home Study course and we'll give you access to the eCourse for free! (valued at $249). You receive the entire contents of the program online where you can access through any device: computer, laptop, tablet or phone. You're no longer tied to your DVD player and can enjoy the course wherever you have Internet access. 
Earn 16 CE hours! Upon successful completion, you will earn 16 CE hours, for your bodywork licensure, recognized by National Certification Board for Therapeutic Massage & Bodywork (NCBTMB), Federation of State Massage Therapy Boards (FSMTB) and most State Licensing Boards. This MAT course is approved by CE Broker under the "General Category" only.  You will have also taken a step toward completing the Master Myoskeletal Therapist (MMT) Certification. Upon completion of the requirements of the course you'll receive your Certificate of Completion and be listed in our highly searched Online Directory of bodyworkers with MAT training.
Become a more effective clinician, develop a more satisfying and successful practice, and gain loyalty from your clients by enrolling today.
This is a great opportunity to continue your education and learn assessments and techniques that will help relieve pain and restore function with your clients.
I love learning things that make sense to me, and Myoskeletal Alignment Techniques make sense. It's not just the techniques themselves, but another way to look at the body in assessment and tying soft tissue to the bony framework. Great tools to have in any manual therapy practice or setting.
Being a massage therapist and working in physical therapy for over 30 years, this course complemented the training I have had over the years in other manual techniques and also elevated my game with other healthcare providers.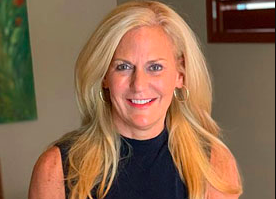 Diane Pineault
Windsor, Ontario & Detroit, Michigan
"As a well-trained and studied therapist, the MAT online trainings reinforced my current skill set while also encouraging me to view the body and my treatment approaches from additional perspectives. The information is current, clearly presented and immediately applicable."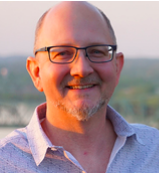 Matthew Smith
Vienna, West Virginia
"The depth of knowledge that MAT training provides is valuable not only for its effective hands-on techniques, but also for its attention to principles of anatomical assessment, movement retraining, and manual application."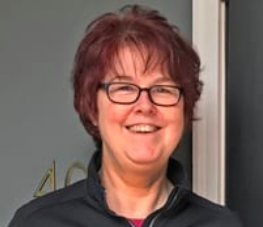 Joani Donovan
Toledo, Ohio
"MAT has changed my world both professionally and personally. It has given me the confidence needed to build trusting referral relationships with the top team of medical doctors in the city of Toledo. I am considered a rehab therapist and I laugh when people say Dr. K referred me to you cuz you can fix my sh**! "
Essential MAT Assessments Home Study Course
Home Study Course Includes:
3 x DVDs packed with technique demonstrations and educational graphics 
A full-color reference manual for your treatment room
Printed test 
BONUS: Order the home study version and get access to the eCourse for free!  
Essential MAT Assessments eCourse
eCourse Includes:
Online streaming videos
Detailed instructions for all techniques
A downloadable full color reference eBook 
Online tests and printable certificate of completion
Get access to all course materials online. Lifetime access and no shipping fees! 
PROUD TO BE AN APPROVED PROVIDER FOR CONTINUING EDUCATION:

FREQUENTLY ASKED QUESTIONS