Thanks for subscribing to the newsletter!
Every week you'll get the Techniques Tuesday newsletter highlighting a particular pain problem or technique as well as the occasional newsletter featuring some of our Certified Master Myoskeletal Therapists. We promise not to waste your time or fill up your inbox with endless ads. Erik Dalton is known for being on the cutting edge of manual therapy and the content you'll receive will be super practical and valuable. If you ever wish to unsubscribe, just click the unsubscribe link that you'll find at the bottom of every email.
Now here are a couple of gifts for subscribing…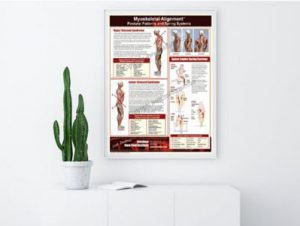 42 Pound Head: Client Education Package
Erik Dalton's "42 pound head" image is probably one of the most "borrowed" images in the massage profession. In this special download, you'll find a printable  42 pound head mini-poster you can put up in your office, along with a client handout, and instructions for using this forward head posture information to educate your clients as to why they should be coming in to see you regularly.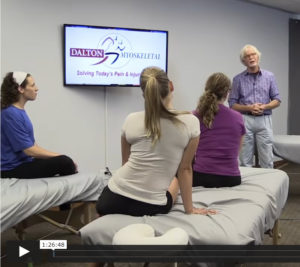 Dalton's "Touch Tools" Video
Follow along with Erik Dalton in this recording from a live workshop where he outlines a series of "Touch Tool" techniques that he uses at the beginning of almost every treatment he does. We suggest that you set up your table and grab a friend so you can practice the techniques as you follow Erik through the sequence.
Erik Dalton is active on most social media channels. Click the buttons below to connect with him on your favorite platform…