SINGAPORE, AUG 31 & SEPT 1, 2019
Myoskeletal Alignment Techniques for Pelvis & Lower Extremity
In our Pelvis and Lower Extremity Myoskeletal Weekend Seminar you will learn practical and effective approaches for finding and treating chronic Pelvic, Lumbar and Lower Extremity pain problems. Additionally, you'll learn biomechanical techniques to address osseous structures as you would other tissues, using the bones as levers to mobilise soft tissues. This joint mobilising aspect is often the missing link that stimulates the nervous system to quickly unlock chronic pain conditions.
Based on the foundational work of Erik Dalton's Myoskeletal Alignment Techniques (MAT), this workshop will teach you how to incorporate innovative and effective deep tissue, joint mobilisation, Myofascial techniques into your existing skill set.
Our goal is to enhance your skills, improve your results, and build your practice to a level of excellence that goes beyond the standard expectation of what can be achieved through traditional bodywork training. Be prepared for outstanding results, even with long standing chronic conditions!
This seminar includes techniques and treatment sequences for:
Five minute structural assessment – Prone & Supine
Foot and leg:
Foot, Ankle & Knee mobilisation
Myofascial Release for Quadriceps
TFL & Hamstring
Pelvis:
G-Max activation
Hip capsule mobilization
Lower crossed posture corrections
S.I. up-slip correction
Sacroiliac torsion treatment
Iliosacral alignment
Sacral base decompression
Myofascial release for Iliopsoas.
Torso:
Spinal biomechanics
Myofascial release for the thoracolumbar fascia
Myofascial release for the erector spinae
Treating facet joint dysfunction.
Upgrade your skills, increase referrals and elevate your clients to a new state of health… the Myoskeletal Way!
Price: SGD $900 (approx. US$650). Early bird discount, booking before 19th of July, SGD $800. Registration is managed through Holistic College Dublin (HCD):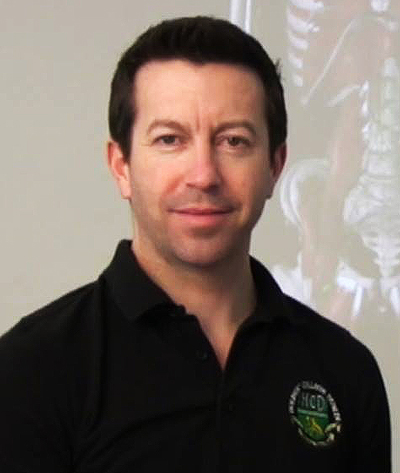 Aubrey Gowing is the owner of Orthopaedic Sports Therapy Clinic and a college director at Holistic College Dublin. His 29 years clinical experience and 24 years teaching experience, enables him to bring high standards of professionalism and expertise to both his clinical practice and the delivery of training programs.
This course is recognized by the Complementary Health Professionals in the UK and by the Irish Massage Therapists Association in Ireland for CPD points. This workshop is recognized as live workshop hours for completion of the Master Myoskeletal Therapist (MMT) program.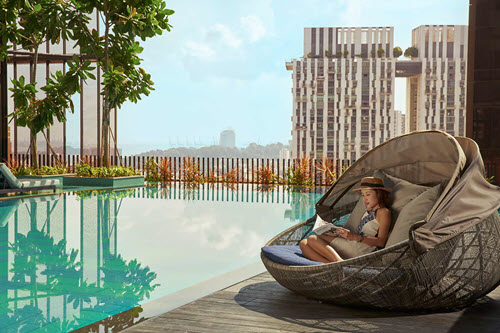 Aubrey Gowing 
Holistic College Dublin Limited
14 Main Street, Swords, Co. Dublin.
Registered number: 485442
Telephone: +353 1 895 6337
Email: info@hcd.ie
Singapore is much more than the sum of its numerous attractions. It's constantly evolving, reinventing, and reimagining itself, with people who are passionate about creating new possibilities.
It's where foodies, explorers, collectors, action seekers, culture shapers, and socialisers meet―and new experiences are created every day.
Workshop dates: August 31 to September 1, 2019
Class hours: 9am – 6 pm (Sign in starts at 8:30 am on Saturday).
Please bring a pen and notepaper, a pillowcase, a towel, and a pair of shorts. Comfortable clothing and footwear are recommended e.g. polo top/t-shirt and tracksuit bottoms/leggings and trainers are ideal.
As this is advanced training a foundation qualification in massage is a prerequisite for participation in this course.
Our local host for additional information is Pain Relief Therapy @ movewell@painreliefsg.com
SEMINAR CANCELLATION POLICY
This Myoskeletal workshop will honor a 100% refund from the time of cancellation 30 days prior to the event. After 30 days, there will be NO REFUNDS granted. However, a 50% transfer credit to any future Myoskeletal Alignment Workshop will be honored, for up to 1 year of original, registered workshop. The value of the original, registered workshop will be applied for transfer credit. Price of workshop is subject to change. After one year, there will be NO TRANSFER CREDIT applied.