SINGAPORE, AUGUST 29-30, 2020
Myoskeletal Alignment Techniques for Pelvis, Spine & Torso
Learn spinal biomechanic techniques to address osseous structures as you would other tissues, using the bones as levers to mobilise soft tissues. This joint mobilising aspect is often the missing link that stimulates the nervous system to quickly unlock chronic pain conditions.
In our Myoskeletal Techniques seminar for Pelvis, Spine and Scar Tissue you will learn practical and effective approaches for finding and treating chronic lumbar, thoracic, cervical and pelvic pain problems. Additionally, you'll learn techniques to improve athletic performance and scar tissue routines for improved mobility.
Our goal is to enhance your skills, improve your results, and build your practice to a level of excellence that goes beyond the standard expectation of what can be achieved through traditional bodywork training. Be prepared for outstanding results, even with long standing chronic conditions!
Dates: Saturday 29th & Sunday 30st of August 2020
Times: 8:30am to 5:30pm
Price: SGD $900 Early bird discount, booking before 17th of July, SGD $800.
Venue: Tanjong Pagar, International Plaza, Singaporex
To book your place please visit www.hcd.ie or contact us info@hcd.ie
Our local host for additional information is Pain Relief Therapy. Email
movewell@painreliefsg.com
This seminar includes techniques and treatment sequences for:
Abdomen and viscera:
Releasing adhesion in the Abdominal wall
Scar tissue release
Myofascial release for lower abdominal viscera
Myofascial release for the hip flexors
Correcting Pelvic dysfunction:
Rotation
Torsion
Up-slip
Hip hike and QL dysfunction
Iliac inflare and outflare
Leg length difference – true and apparent
Lumbar spine:
Closing locked open facet joints
Opening locked closed facet joints
Releasing adhesion
Connective Tissue Massage
Myofascial release techniques
Addressing deep muscle fibrosis
Thoracic spine & ribs:
Closing locked open facet joints
Opening locked closed facet joints
Mobilise the rib articulations
Treatment of erector spinae dysfunction
Dowager's Hump correction
Cervical spine:
Closing locked open facet joints
Opening locked closed facet joints
Myofascial release
Treatment of Scalene dysfunction
Treatment of O/A joint dysfunction
Upgrade your skills, increase referrals and elevate your clients to a new state of health… the Myoskeletal Way!
Price: SGD $900 Early bird discount, booking before 17th of April, SGD $800. Reserve your spot by clicking the button below. Payment can be made at a later date.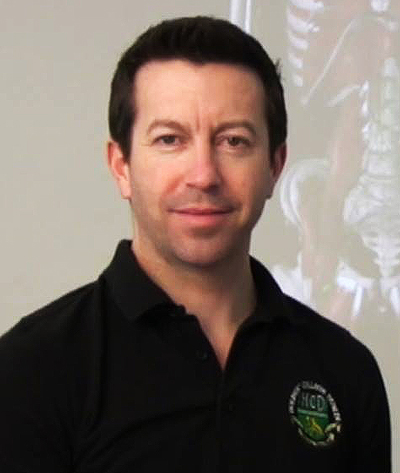 Aubrey Gowing is the owner of Orthopaedic Sports Therapy Clinic and a college director at Holistic College Dublin. His 29 years clinical experience and 24 years teaching experience, enables him to bring high standards of professionalism and expertise to both his clinical practice and the delivery of training programs.
This course is recognized by the Complementary Health Professionals in the UK and by the Irish Massage Therapists Association in Ireland for CPD points. This workshop is recognized as live workshop hours for completion of the
Master Myoskeletal Therapist (MMT) program
.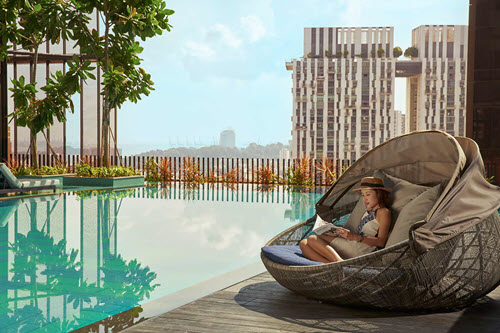 Workshop location:
Tanjong Pagar
International Plaza
10 Anson Rd
Singapore 079903
Questions? Contact:
Aubrey Gowing
Holistic College Dublin Limited
14 Main Street, Swords, Co. Dublin.
Registered number: 485442
Telephone: +353 1 895 6337
Email: info@hcd.ie
Singapore is much more than the sum of its numerous attractions. It's constantly evolving, reinventing, and reimagining itself, with people who are passionate about creating new possibilities.
It's where foodies, explorers, collectors, action seekers, culture shapers, and socialisers meet―and new experiences are created every day.
8:30am – 5:30pm (Sign in starts at 8:10am Saturday). Please wear comfortable clothing and footwear and bring a tee shirt and a pair of shorts to change into for practicals. As this is advanced training a foundation qualification in massage is a prerequisite for participation in this course.
SEMINAR CANCELLATION POLICY
This myoskeletal workshop will honor a 100% refund from the time of cancellation 30 days prior to the event. After 30 days, there will be NO REFUNDS granted. However, a 50% transfer credit to any future Myoskeletal Alignment Workshop will be honored, for up to 1 year of original, registered workshop. The value of the original, registered workshop will be applied for transfer credit. Price of workshop is subject to change. After one year, there will be NO TRANSFER CREDIT applied.