LONDON, ENGLAND MARCH 16 – 17, 2019
Myoskeletal Alignment Neck, Shoulder & Arm with Aubrey Gowing
Learn spinal biomechanical techniques to address osseous structures as you would other tissues, using the bones as levers to mobilize soft tissues. This joint mobilizing aspect is often the missing link that stimulates the nervous system to quickly unlock chronic pain conditions.
In our February Myoskeletal Weekend Seminar you will learn practical and effective approaches for finding and treating chronic lumbar, thoracic, cervical and pelvic pain problems. Additionally, you'll learn diaphragmatic breathing techniques to improve athletic performance and scar tissue routines for improved mobility.
Our goal is to enhance your skills, improve your results, and build your practice to a level of excellence that goes beyond the standard expectation of what can be achieved through traditional bodywork training. Be prepared for outstanding results, even with long standing chronic conditions!
This seminar includes techniques and treatment sequences for:
Wrist and forearm extensors
Upgrade your skills, increase referrals and elevate your clients to a new state of health…the Myoskeletal Way!!!
Freedom From Pain Institute® recognizes this seminar as live workshop hours for participation in the Master Myoskeletal Therapist (MMT) program.
This course is recognised by the Complementary Health Professionals in the UK and by the Irish Massage Therapists Association in Ireland for CPD points.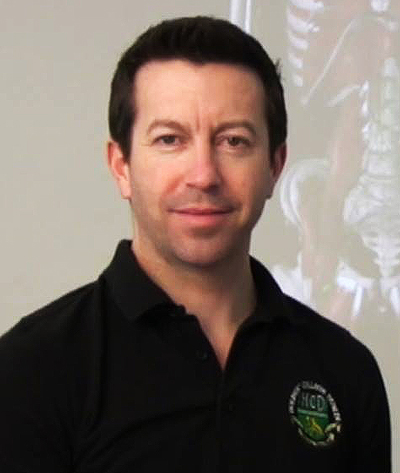 Aubrey Gowing is the owner of Orthopaedic Sports Therapy Clinic and a college director at Holistic College Dublin. His 29 years clinical experience and 24 years teaching experience, enables him to bring high standards of professionalism and expertise to both his clinical practice and the delivery of training programs.
The workshop will be held at:
University College of Osteopathy, 275 Borough High Street, London SE1 6LN
To book your place please contact: Julia Oyeleye @ juliaoye@hotmail.com
Please bring a pen and notepaper, a pillowcase, a towel, and a pair of shorts. Comfortable clothing and footwear are recommended e.g. polo top/t-shirt and tracksuit bottoms/leggings and trainers are ideal. A minimum of a level 3 massage qualification and evidence of insurance is a prerequisite for participation in this course.
Directors: Aubrey Gowing and Alison Kavanagh. Holistic College Dublin Limited Registered office: 14 Main Street, Swords, Co. Dublin. Registered number: 485442 Telephone: +353 1 895 6337 Email:info@hcd.ie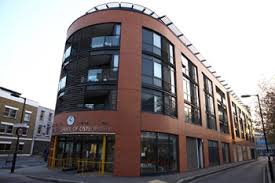 England, birthplace of Shakespeare and The Beatles, is a country in the British Isles bordering Scotland and Wales. The capital, London, on the River Thames, is home of Parliament, Big Ben and the 11th-century Tower of London. It's also a multicultural, modern hub for the arts and business. Other large cities are Manchester, Birmingham, Liverpool, Bristol and the university centres of Oxford and Cambridge.
SEMINAR CANCELLATION POLICY
This Myoskeletal workshop will honor a 100% refund from the time of cancellation 30 days prior to the event. After 30 days, there will be NO REFUNDS granted. However, a 50% transfer credit to any future Myoskeletal Alignment Workshop will be honored, for up to 1 year of original, registered workshop. The value of the original, registered workshop will be applied for transfer credit. Price of workshop is subject to change. After one year, there will be NO TRANSFER CREDIT applied.
This course is not run or managed by the University College of Osteopathy, and the University College of Osteopathy does not in any way endorse the course content of any external provider.