Kingston, ON. CANADA November 5-6, 2021
Myoskeletal Alignment Techniques for Upper and Lower Body
Discover new approaches to treating neck cricks, thoracic outlet, sciatica, low back pain, and sport injuries, based on the foundational work of Erik Dalton's Myoskeletal Alignment Techniques (MAT).
In this 2 day 16 CE workshop, you will learn:
Learn to assess & correct:
Our goal is to enhance your skills, improve your results, and build your practice to a level of excellence that goes beyond the standard expectation of what can be achieved through traditional bodywork training. Be prepared for outstanding results, even with long standing chronic conditions!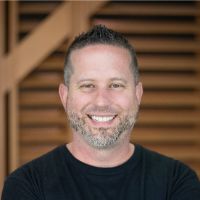 Nathan Fay's passion for massage therapy and MAT has led him to run a very busy practice over the years with clients ranging in age from 8 to 85! He has earned the Master Myoskeletal Therapist (MMT) designation and is excited to bring his passion for this work to new and continuing students. Nathan is a highly experienced technician with a calm, easygoing demeanor, and a great sense of humor.
WORKSHOP LOCATION & ACCOMMODATIONS
The workshop will be held at: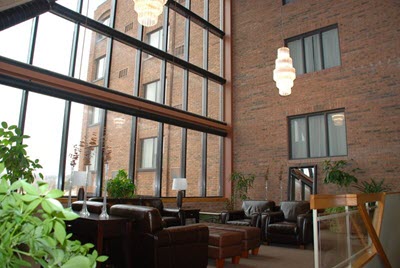 The Ambassador Hotel & Convention Centre
1550 Princess St
Kingston, ON K7M 9E3
Canada
Hotel Room Reservations:
Phone: 800-267-7880 or 613-548-3605

Please bring a massage table and sheets.
Classes run from 9am to 6pm each day. 
Current Canadian border guidelines:
COVID-19 Guidelines for attending the workshop:
All students must show full proof of vaccination in order to enter the conference room as per Canada's current COVID-19 guidelines.
COVID-19 WORKSHOP PROTOCOLS
We at the Freedom From Pain Institute care for the health and safety of our staff, teachers, assistants and students. Where there are live workshops scheduled we have plans in place to abide by the CDC guidelines. 
PLEASE STAY AT HOME IF YOU EXPERIENCE ANY OF THE FOLLOWING:
A fever 24-hrs prior to the event or a temperature of over 100 degrees.

Flu symptoms, shortness of breath, or sore throat prior to the event.

If you have been in contact with someone who has COVID in the past 14 days prior to the event. 
If you'd like more information on COVID-19 and how to minimize transmission in your massage practice, get the FREE digital textbook: Preventing Disease Transmission in a Massage Practice. 
History and innovation thrive in this dynamic city located along the beautiful shores of Lake Ontario, an easy drive from Toronto, Ottawa and Montreal, in the heart of eastern Ontario. A healthy and bustling downtown core offering a variety of independent shops and superb restaurants. Beautiful parks, trails and strolls steeped in history free for everyone's active enjoyment.
WORKSHOP CANCELLATION POLICY
In the event you should need to cancel your registration for this workshop, The Freedom From Pain Institute will allow you to transfer your registration fee to another workshop with the same instructor for up to one year from the start date of the workshop for which you have originally registered. The value of the original, registered workshop will be applied for transfer credit. Price of workshop is subject to change. After one year, your TRANSFER CREDIT will expire. There are no refunds.