Kenmore, NY
United States
Kenmore, NY September 12, 2021
Myoskeletal Alignment Techniques Treating Trapped Nerves, Tendinopathies and Reflex Spasm
Discover new approaches to treating head and neck pain, sciatica, tendinopathies, and reflex spasm. Based on the foundational work of Erik Dalton's Myoskeletal Alignment Techniques (MAT). 
In this 1 day 8 CE workshop, you will learn:
Our goal is to enhance your skills, improve your results, and build your practice to a level of excellence that goes beyond the standard expectation of what can be achieved through traditional bodywork training. Be prepared for outstanding results, even with long standing chronic conditions!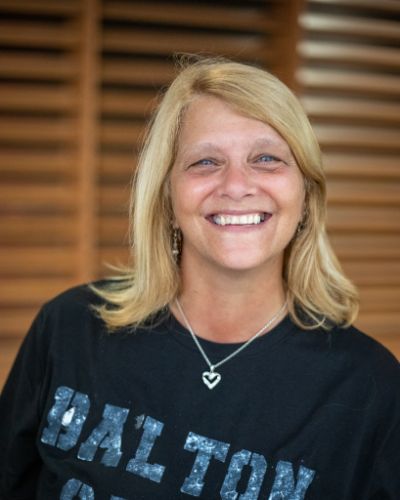 Tammy McCue is a Master Myoskeletal Therapist (MMT) with a Physical Therapist Assistant degree. After a formal education in athletic training, physical therapy and massage she started advanced Myoskeletal Alignment Therapy training MAT has helped her look at her clients differently. Now she looks for patterns rather than simply following pain.
The workshop will be held at:
MOG
1491 Sheridan Dr. Suite 300
Kenmore, NY 14217
Phone: 716-871-1100
Please bring your massage table and sheets.
This one day Workshop runs from 8am to 5pm.
COVID-19 WORKSHOP PROTOCOLS
We at the Freedom From Pain Institute care for the health and safety of our staff, teachers, assistants and students. Where there are live workshops scheduled we have plans in place to abide by the CDC guidelines. 
If you have questions or concerns, please contact our Director of Education, Kim Miller. 
Here are plans we currently have in place for our workshops: 
Temperature checks will be given upon entry into the workshop room.

We will have tables at least 6ft apart from each other.

We will stay with the same partners throughout the duration of the workshop.

Hand sanitizer and wipes will be provided. Feel free to bring your own as well.

Masks will be provided and worn throughout the class.

During breaks be mindful of the people around you.

When switching be sure to wipe down the table.
PLEASE STAY AT HOME IF YOU EXPERIENCE ANY OF THE FOLLOWING:
A fever 24-hrs prior to the event or a temperature of over 100 degrees.

Flu symptoms, shortness of breath, or sore throat prior to the event.

If you have been in contact with someone who has COVID in the past 14 days prior to the event. 
If you'd like more information on COVID-19 and how to minimize transmission in your massage practice, get the FREE digital textbook: Preventing Disease Transmission in a Massage Practice. 
The American Planning Association named Kenmore one of the top ten great neighborhoods in the United States. It's easy to see why; this turn of the 20th century village just north of Buffalo features tree-lined streets and well-kept homes surrounding a vibrant central business district.
Kenmore , NY is a 15 minute drive to Niagara Falls , NY www.niagarafallsusa.com and a 15 minute drive to canal side Buffalo, NY www.buffalowaterfront.com
SEMINAR CANCELLATION POLICY
In the event you need to cancel, we will give you a transfer credit for the amount paid. This credit can be applied to any future Myoskeletal workshop with the same educator for up to one year following the original workshop date.