Dublin, Ireland June 18-20, 2021
Myoskeletal Techniques for Treating Trapped Nerves
Our New Myoskeletal Therapy™ Treating Trapped Nerves seminar will allow you to incorporate exciting and effective new myofascial deep tissue techniques, joint mobilisation and nerve flossing into your existing skill set. This visually stimulating seminar is based on Aubrey Gowing's assessment and treatment protocols with Erik Dalton's techniques and Dr. Vladimir Janda's famous Dysfunction theories. Therapists will learn to quickly identify and treat common pain-producing conditions such as Thoracic outlet, tennis elbow, golfers elbow and carpal tunnel as well as sciatic pain, tarsal tunnel and Mortons neuroma symptoms. This seminar is specially designed for practicing bodyworkers. These dynamic techniques will add value to your skill-set, speed up results, and increase referrals.
This seminar includes techniques and treatment sequences for:
Cervical spine:
Closing locked open facet joints
Opening locked closed facet joints
Myofascial release
Treatment of Scalene dysfunction
Treatment of O/A joint dysfunction
Shoulder and arm:
Myofascial release
Treatment of Rotator cuff dysfunction
Mobilising the glenohumeral joint
Treatment of subacromial impingement
Nerve flossing for the radial ulnar and median nerves
Correcting Pelvic dysfunction:
Rotation
Torsion
Up-slip
Hip hike and QL dysfunction
Iliac inflare and outflare
Leg length difference – true and apparent
Lower limb and foot:
Myofascial release
Opening locked closed facet joints
Releasing adhesion
Connective Tissue Massage
Myofascial release techniques
Nerve flossing for the Sciatic, Tibial, Fibular nerves and the Femoral and Obturator nerves
Our goal is to enhance your skills, improve your results, and build your practice to a level of excellence that goes beyond the standard expectation of what can be achieved through bodywork. Be prepared for outstanding results, even with long standing chronic conditions!
Price: € 235 virtual. Sign up today to save your virtual seat at this exciting event by clicking the button below.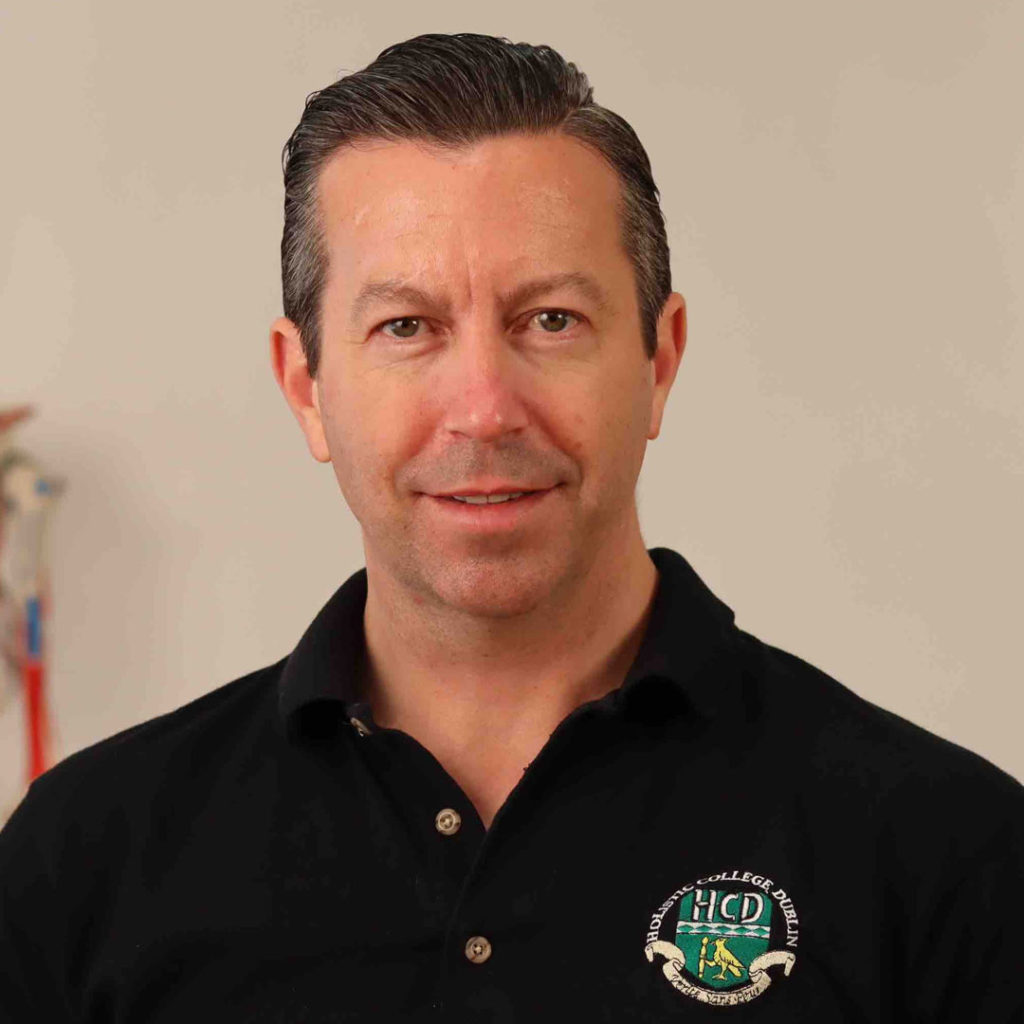 Aubrey Gowing is the author of the acclaimed books 'Myoskeletal & Sports Therapy' and 'Kinesiology Taping Strategies' both of which reflect his ongoing interest in the pain free treatment of overuse, repetitive strain and chronic injuries. His 31 years clinical experience and 26 years teaching experience, enables him to bring high standards professionalism and considerable expertise to every training program he delivers. In addition to his international seminars, Aubrey is a college director at Holistic College Dublin, the current President of the Irish Massage Therapists Association, a registered I.T.E.C instructor and NCBTMB accredited instructor in the U.S. and MMA approved educator in Australia.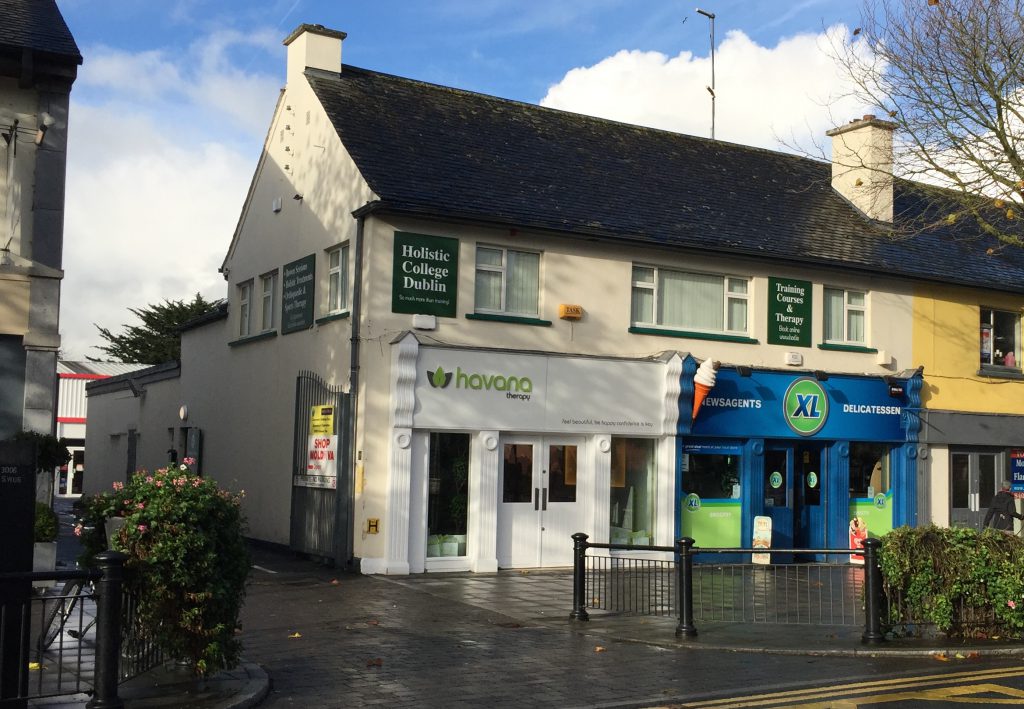 Holistic College Dublin
14 Main St, Townparks, Swords, Co. Dublin, Ireland, K67 X2C8
COVID-19 WORKSHOP PROTOCOLS
We at the Freedom From Pain Institute care for the health and safety of our staff, teachers, assistants and students. Where there are live workshops scheduled we have plans in place to abide by the CDC guidelines. 
For the Oklahoma City Workshop July 2-4, 2021: We will be following all CDC and Oklahoma City guidelines.
If you have questions or concerns, please contact our Director of Education, Kim Miller. 
PLEASE STAY AT HOME IF YOU EXPERIENCE ANY OF THE FOLLOWING:
A fever 24-hrs prior to the event or a temperature of over 100 degrees.

Flu symptoms, shortness of breath, or sore throat prior to the event.

If you have been in contact with someone who has COVID in the past 14 days prior to the event. 
If you'd like more information on COVID-19 and how to minimize transmission in your massage practice, get the FREE digital textbook: Preventing Disease Transmission in a Massage Practice. 
Ireland is the second-largest island of the British Isles, the third-largest in Europe, and the twentieth-largest on Earth. Politically, Ireland is divided between the Republic of Ireland (officially named Ireland), which covers five-sixths of the island, and Northern Ireland, which is part of the United Kingdom.
Pre-requisite:
Holistic Massage, Sports Massage, Orthopaedic Massage or equivalent
Each student is required to bring to class:
Pen and notepaper

2 Pillows
2 Pillow Cases
2 Towels
A pair of shorts
Comfortable clothing and footwear are recommended e.g. polo top/t-shirt and tracksuit bottoms/leggings and trainers are ideal.
Hotel Reservations:
Contact us for local recommendations. info@hcd.ie
Workshop Time:
Class times are from 9am to 6pm each day (Irish Standard Time)
Professional development/Continuing Education hours: 
This is a Hybrid seminar with in-class and virtual attendance. Recordings of all class sessions will be available for Replay for three months after the event.

Freedom From Pain Institute® recognizes the Myoskeletal portion of this seminar as live workshop hours for participation in the Master Myoskeletal Therapist (MMT) program.
The Advanced-Trainings portion of this seminar is approved for professional Continuing Education credit by NCBTMB, AMTA, ABMP and more.
This course is also recognized by the Complementary Health Professionals in the UK and by the Irish Massage Therapists Association in Ireland for CPD points.
WORKSHOP CANCELLATION POLICY
This Myoskeletal workshop will honor a 100% refund from the time of cancellation 30 days prior to the event. After 30 days, there will be NO REFUNDS granted. However, a 50% transfer credit to any future Myoskeletal Alignment Workshops with Aubrey Gowing will be honored, for up to 1 year of original, registered workshop. The value of the original, registered workshop will be applied for transfer credit. Price of workshop is subject to change. After one year, there will be NO TRANSFER CREDIT applied.
This course is not run or managed by the University College of Osteopathy, and the University College of Osteopathy does not in any way endorse the course content of any external provider.