Memory & Bodywork Mastery...
For years, scientists erroneously believed all information on a particular subject — whether learned via reading, watching TV, or listening to an audio device — was compiled in a single area of the brain. Media theorist Marshall McLuhan was one of the first to disagree with this theory. In his classic book "Understanding Media," McLuhan introduced the world to the idea that "the medium is the message." Put simply, the manner in which information is communicated has more of a profound effect on the person receiving the information than the information itself. So, what does that mean for manual and movement therapists? 

The most efficient way to move information from explicit to implicit memory during a therapy session is through multi-media modalities, which include visual, touch, audio, and other sensory inputs. For example… 

>>> Click here to read more and view the video
On sale this week! Save 25% OFF Erik Dalton's "Advanced Upper Body" eCourse! 
With specific focus on approaches to work with the shoulder girdle, arms, neck and torso, this course will prepare you to relieve painful myoskeletal issues in the upper body. Through video demos and animation, you'll learn to identify several compensatory movement patterns and their associated reflexogenic pain. With this understanding of where the true source of problems arise, you'll be able to develop highly effective treatment protocols and deliver lasting results.
Save with eLearning! This eCourse contains all the great videos and information available in the Home Study version. Because eCourses are delivered online, we don't have the cost of producing and stocking printed books, manuals or DVDs. We can pass those savings onto you. And there's no shipping cost with eLearning, so you save even more! Purchase now and get lifetime access.
22 Continuing education credits! Upon successful completion, you will earn 16 CE hours for your bodywork licensure, recognized by the National Certification Board of Therapeutic Massage and Bodywork and most State Licensing Boards.
You'll also earn the Upper Body Specialist certification and be listed in our online directory of bodyworkers with MAT training. Now you can get 25% for one week only. Take action now… 
Meet our latest Master Myoskeletal Therapists®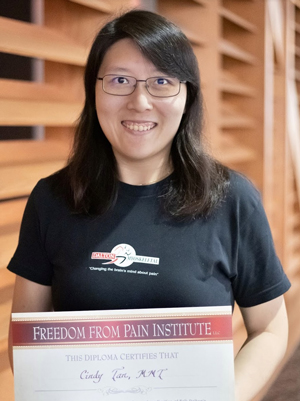 Cindy Tan, MMT, Singapore
"Erik's Costa Rica and the Oklahoma City workshops are fabulous and so much fun! I feel blessed and grateful to be associated with this passionate group of therapists. The MMT is a close-knit community and there's always someone there to answer questions, refer me to pertinent research, and to offer personal support and encouragement. At the end of each workday, I take home a feeling that I've really made a difference in improving the quality of life for every client I've touched. Thanks once again, Erik and Dalton gang."

See Cindy's profile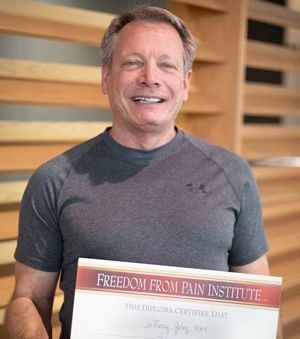 Jeffery Goley, MMT
"I've changed many lives in here the Lubbock, Texas area using Erik's brain-based pain relief techniques. I own "Therapy Today," a Myoskeletal and deep tissue clinic, and have been voted best of Lubbock for the past 5 years and inducted into the Business Hall of Fame....all because of my Myoskeletal training. I will always continue to study and further reach out to help. Proud to be an MMT!"

See Jeffery's profile
Take it to the next level with master level certification in Myoskeletal Alignment Techniques. It's a natural transition from the relaxation model of massage to the lucrative world of pain management. By becoming a Master Myoskeletal Therapist, you'll be able to charge higher rates for higher quality services and build a loyal base of clients. Now's the time to upgrade your skills, elevate your clients to a new level of health, stimulate referrals and boost your income.
Attend a workshop near you. This summer and fall we have lots of workshops planned around the USA and internationally including: